UTSA students, faculty and staff can join Randolph-Brooks Federal Credit Union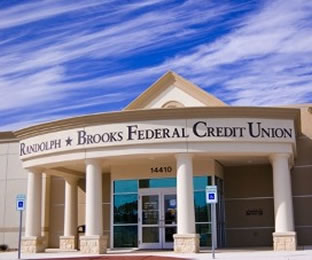 Share this Story
(Sept. 12, 2012) -- UTSA students, faculty and staff members are eligible for membership in Randolph-Brooks Federal Credit Union. The credit union serves thousands across South Central Texas at 41 branch locations including one near the UTSA Main Campus.
The credit union offers these, and many other, benefits to members:
RBFCU Mobile provides secure, on-the-go account access via your iPhone, iPad, Android or Kindle Fire device. Members have options to manage their RBFCU accounts on-the-go including depositing checks, transferring funds, making loan payments and viewing account balances and current rates.
Save money. Members enjoy lower rates whether refinancing an existing auto loan from another financial institution or purchasing a new or used vehicle.
Save time. With a branch location nearby and convenient online access at any time, RBFCU makes it easy for you to manage your money anytime and anywhere.
Earn money. Their free checking account pays members 10 cents on every debit card purchase. Last year, RBFCU members earned more than $5 million in cash-back debit rewards.
Join online at rbfcu.org.
If you're interested in credit union membership, stop by the local branch near Costco at Interstate 10 and UTSA Boulevard. The credit union's member service representatives will be happy to assist you and get you on the road to saving time, saving money and earning money.