UTSA students celebrate National Voter Registration Day Sept. 25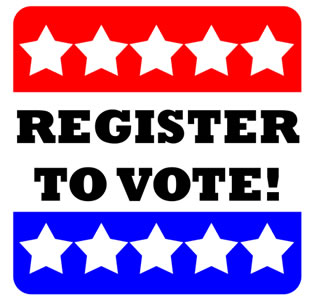 Share this Story
(Sept. 24, 2012) -- As students continue to encourage the UTSA community to engage in the electoral process, student groups are joining together to register the UTSA community to vote. There will be voter registration tables Tuesday, Sept. 25 adjacent to Sombrilla Plaza on the Main Campus. Look for the "Register Here to Vote" signs.
The Tuesday event marks a two-week countdown to the Oct. 9 voter registration deadline. Anyone registered to vote in Bexar County can cast an early ballot from Oct. 22 to Nov. 2 at the early-voting site in the University Center on the UTSA Main Campus. Leading up to the event, students have collected and delivered more than 2,000 voter registration cards to the Bexar County Elections office.
The semester started with the College of Public Policy and the Office of External Affairs coordinating groups of students, faculty and staff to attend training to become volunteer deputy registrars. Many student groups have dedicated countless hours to on-campus voter registration efforts.
The UTSA College of Public Policy is lead partner for the SA2020 Civic Engagement/Government Accountability initiative and has worked with the UTSA Office of External Affairs to support student efforts.

------------------------------

>> If you can't make it to the on-campus event, visit the Texas Secretary of State website. If you register online, your information will be loaded into a voter registration card format. Then, you must print, sign and mail the form by Oct. 9 to: Voter Registration Office, 203 W. Nueva, Suite 3.61, San Antonio, Texas 78207.