UTSA College of Sciences to host Oct. 5 research conference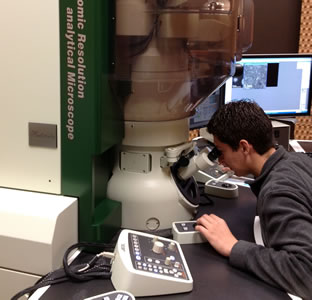 Share this Story
(Oct. 2, 2012) -- The UTSA College of Sciences will host the 2012 Research Conference from 8 a.m. to 5 p.m., Friday, Oct. 5 in the University Center ballroom foyer on the UTSA Main Campus.
This year's theme, "Collaborative Basic and Translational Research in the Sciences," will feature faculty presentations, student oral and poster presentations, exhibitor booths and a closing award ceremony.
Charles Wilson, director of the UTSA Neurosciences Institute and Ewing Halsell Chair of Biology, will provide the 3 p.m. keynote address, "It's All in Your Head: Neurosciences Research at UTSA."
UTSA students and faculty, and researchers across South Texas will make presentations representing various disciplines including:
Neuroscience
Stem cells and development
Infectious diseases
Physics and astronomy
Chemistry and biochemistry
Computer science
Energy and the environment
For more information or to register, visit the UTSA College of Sciences Research Conference website or contact Cheryl Negrete at 210-458-5168.