UTSA receives $1.1 million to support Ronald E. McNair Scholars program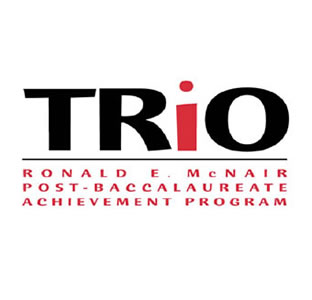 Share this Story
By Christi Fish
Associate Director of Media Relations
(Oct. 22, 2012) -- The University of Texas at San Antonio announces the award of a five-year, $1.1 million Ronald E. McNair Post Baccalaureate grant from the U.S. Department of Education. The program, administered by the UTSA Office of P-20 Initiatives' TRIO office, targets students from underrepresented parts of society and helps prepare them for doctoral studies through research and other academic opportunities.
"We are pleased that UTSA is one of the few universities in the nation that has been awarded seven TRIO grants," said Rachel Ruiz, assistant vice president for P-20 initiatives. "This shows our staff is working hard to reach our goals and objectives."
McNair scholars receive a variety of services to assist their preparation for graduate studies. Services include application assistance, graduate school visitations, academic workshops, faculty research mentors and an intense 10-week summer research institute. Because Ronald E. McNair Scholars are recognized nationally for their scholarship, most graduate programs offer participants application waivers and fellowship awards. Seventy-two percent of participants in UTSA's McNair Scholars program are currently enrolled or have completed a graduate degree.
Adolph Delgado participated in the McNair program while he was a UTSA Honors College student earning his bachelor's degree in psychology. He graduated from UTSA in 2010 and now is pursuing a master's degree at UTSA in health and kinesiology. He also plans to pursue a Ph.D. in clinical health psychology.
"Because of the McNair Scholars program, I was able to acquire the necessary skills to conduct graduate level research," said Delgado. "The McNair program provided opportunities like workshops, conferences and etiquette dinners that molded me into a well-rounded master's student and motivated me to pursue a doctoral degree. Simply put, it helped me surpass my goals and encouraged me to dream bigger than ever before. I am proud to be a McNair Scholar."
In 2010, Honors College student Irving Arevalo graduated cum laude from UTSA with a bachelor's degree in psychology and a minor in biology. While at UTSA, he also participated in the McNair program. He is now a doctoral student in clinical psychology at Howard University researching mental health-care attitudes among Latinos and African Americans.
"UTSA's McNair program has been a salient hallmark toward the continuation of my education," Arevalo. "The program provided me with opportunities I would not have been able to accomplish by myself. I am truly proud of being a McNair Scholar."
Within the last two years, the UTSA TRIO office has secured more than $9 million to help disadvantaged students over the next five years. In addition to the McNair program, the UTSA TRIO office offers the Upward Bound program and the Educational Talent Search. The funding will be used to provide academic opportunities for first-generation, low-income students to succeed in their pre-college performance and ultimately in their higher education pursuits. Each year, more than 2,000 students from San Antonio, Uvalde, Crystal City, Eagle Pass and Brackettville participate in UTSA's TRIO programs.
To learn more about the UTSA TRIO programs including the McNair program, contact Rhonda Moses, executive director of TRIO programs in the UTSA Office of P-20 Initiatives, at 210-458-4093 or rhonda.moses@utsa.edu.
------------------------------
The McNair Scholars program is recruiting for the 2012-2013 academic year and summer. For more information, email mcnair@utsa.edu.