UTSA sixth annual Rowdy Rec Run is Saturday, Nov. 3 at Main Campus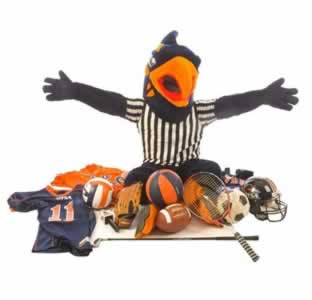 Share this Story
(Oct. 30, 2012) -- UTSA Campus Recreation will host the sixth annual Rowdy Rec Run, a 5K race with walking and running to promote health and wellness, at 9 a.m., Saturday, Nov. 3 at the Rec Center on the UTSA Main Campus.
>> Registration will be from 7 to 8:45 a.m. The walk begins at 8:45 a.m., and the run begins at 9 a.m.
UTSA students, Campus Rec members and other members of the UTSA community are welcome to register for the family-friendly event. Pre-registration can be completed online in advance at the Rowdy Rec Run page. The first three male and female runners to complete the race will receive awards.
Participants will receive an event t-shirt, food and drinks, and have the opportunity to win door prizes. Leg, back and neck massages will be available before and after the race. A Wellness Fair will offer free preventative health screenings.
Registration is $10 for students and Campus Rec members and $20 for UTSA affiliates. Registration will be $20 for those who register the day of the race. Free parking will be available in Brackenridge lots 1 and 2.
For more information about running in a 5K race or to register for the Rowdy Rec Run, visit the Rowdy Rec Run page on the Campus Recreation website or contact Steve Kudika at 210-458-6726.