UTSA appoints research concierge to fast-track service for top researchers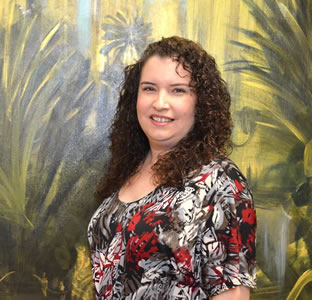 Share this Story
(Nov. 30, 2012) -- The UTSA Office of the Vice President for Research announces Elizabeth Garcia was selected as its inaugural research concierge. Garcia's new position was created as part of the UTSA research administration restructuring and is expected to enhance the level of service the central research office provides to researchers. The office facilitates the efforts of endowed research chairs and top funded principal investigators.
Garcia will serve as an on-call liaison, providing UTSA researchers with immediate and superior service to lessen their administrative burden. Her responsibilities will encompass all aspects of research administration from pre-award submission issues to post-award issues such as:
referring researchers to appropriate offices and staff,
providing pre- and post-award services to facilitate multidisciplinary proposals,
coordinating training for designated principal investigators or their laboratory staff as needed,
facilitating cost-sharing and other post-award issues,
supporting new and existing research centers,
locating back-up services when laboratory or essential grants and contracts staff are away and
assisting principal investigators in navigating research integrity issues.
Employed at UTSA for 17 years, Garcia will move from the Office of Sponsored Programs to become UTSA's research concierge. She joined UTSA in 1995 after receiving her bachelor's and master's degrees in biology from UTSA. She is an alumna of the UTSA Minority Biomedical Research Support (MBRS) program, and while a UTSA master's student, she interned with the Department of Immunology and Infectious Diseases at Pfizer Central Research in Groton, Conn. and the National Institute of Neurological Disorders and Stroke in Bethesda, Md.
Throughout her UTSA career, she has served as a research associate, a laboratory technician, a laboratory manager and a special projects coordinator in the Department of Biology. In April 2001, she moved to the research administration office and became an assistant director. She is an active member of the UTSA Alumni Association and the National Council of University Research Administrators.
While at UTSA, Garcia has made several improvements to UTSA's research process. She implemented the first online proposal development software (Cayuse424) and launched the first electronic routing system to efficiently acquire research signatures for grant and contract approval. She also has experience in developing and submitting large multi-million-dollar proposals.
Garcia's background as a scientist and a research administrator gives her the unique experience she needs to be successful as UTSA's research concierge. She says that what she likes most about research administration is being able to help others.
"I feel empathetic to researchers' needs because I was once in that role," she notes. "I've seen how research proposals are developed, and I understand the effort that goes into managing a successful research program."
"Scholars with a high volume of research activity have critical needs that need to be addressed quickly," said Marianne Woods, UTSA senior associate vice president for research. "As we continue to climb toward Tier One, it is critical that we provide these scholars with the highest level of service so they can focus on their research instead of the research administration process."
The Office of the Vice President for Research is restructuring to become more productive and efficient with its resources. In addition to new staff positions such as the research concierge, the restructuring has resulted in the creation of six new Research Service Centers. The centers provide researchers with seamless sponsored-project administration including grant opportunity identification, proposal preparation and submission, grant award processing and management, and grant closeout procedures