UTSA and Guadalupe Cultural Arts Center host 'Holiday Saxophones' Dec. 16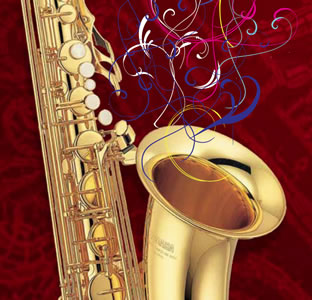 Share this Story
(Nov. 21, 2012) -- The UTSA Office of Community Relations will present the fourth annual "Holiday Saxophones" concert featuring the Regency Jazz Band at 2 p.m., Sunday, Dec. 16 at the Buena Vista Theater (1.326) on the UTSA Downtown Campus. The Guadalupe Cultural Arts Center will present the jazz musicians at a 7 p.m. performance that evening at the Guadalupe Theater, 1301 Guadalupe St.
"Holiday Saxophones" is a unique annual event that has become a San Antonio holiday tradition for audience members as well as for the musicians. The performances are sell-out events and touted as a favorite of San Antonio's music aficionados.
Legendary musicians who have played for past "Holiday Saxophones" events include George Prado (also on bass), Spot Barnette, Richard Garcia, Frank Rodarte, Jan Halsema and Latin Grammy Award winner Joe Posada on saxophone as well as drummer Kevin Hess and Al Gomez on trumpet. Other artists to be featured include Rene Sandoval, Larry Slezak, John Sheridan, Chuck Glave, John Magaldi, Richard Oppenheim, Aaron Prado and Henry Brun.
"The musicians who play in our 'Holiday Saxophones' events are simply amazing performers," said Gina Mendez, director of community relations at the UTSA Downtown Campus. "We encourage San Antonians to take a moment from their busy holiday schedules to enjoy great music and great company."
The event is sponsored by UTSA, Guadalupe Cultural Arts Center, City of San Antonio Office of Cultural Affairs, Kronkosky Charitable Foundation, Texas Commission on the Arts, The Kresge Foundation, theFund, La Prensa, Univision 41 and the San Antonio Express-News.
Admission to UTSA's 2 p.m. event is $20 for general admission and $10 for students. Tickets for the UTSA Downtown Campus event can be purchased by calling 210-458-2700 during business hours. Attendees can park free in the Cattlemen's Square lot across from the Buena Vista Street Building.
The Guadalupe Theater tickets are $20 for general seating and $35 for premium seating. Ticket prices are $25 and $40 after Dec. 10. Tickets can be purchased at the GCAC office (across from the Guadalupe Theater), 9 a.m.-5 p.m., Monday-Friday, or on the Guadalupe Cultural Arts Center website. For more information, call 210-271-3151.
--------------------
The Guadalupe Cultural Arts Center is a 501c(3) nonprofit organization founded in 1980 to preserve, promote and develop the arts and culture of the Chicano/Latino Native American peoples for all ages and backgrounds through public and educational programming in six disciplines: dance, literature, media arts, theater arts, visual arts and music.