UTSA observes Veterans Day with week of special remembrance events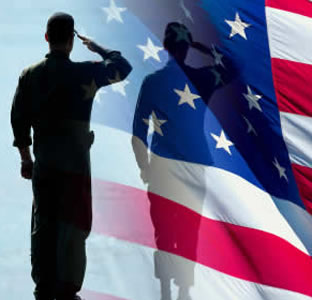 Share this Story
(Nov. 13, 2012) -- UTSA observed Veterans Day with a week of special events beginning Nov. 7 with a Veterans Appreciation Concert, leading to the Remembrance Day National Roll Call on Nov. 8 with a moment of silence and an ROTC ceremony near Sombrilla Plaza on the UTSA Main Campus. The week culminated with the Nov. 10 football game against McNeese State, designated Military Appreciation Day, and ending Veterans Day Nov. 11.
p>Committed to community service and national representation, UTSA sent representatives involved with the Faces With Names Project to participate in the reading of the names of the more than 58,000 service members inscribed on the Vietnam Veterans Memorial in Washington, D.C., as part of The Wall's 30th anniversary and 50th anniversary of the start of the Vietnam War.
Additionally, UTSA ROTC participated in the Fort Sam Welcome Home to Vietnam Veterans celebration. Texas lost more than 3,400 lives in the war, and the Faces With Names Project is a call to collect the pictures of each fallen hero and display his or her picture in a Vietnam national education center to be built.
Veterans Day is a reminder that freedom is indeed not free. To those who gave the ultimate sacrifice of their lives, we salute you. You may be gone, but you will never be forgotten.
------------------------------
Originally called Armistice Day to mark the end of World War I, it was changed to Veterans Day in the United States in 1954 to honor all veterans and the war dead.
President Dwight Eisenhower's Veterans Day announcement: "I, Dwight D. Eisenhower, president of the United States of America, do hereby call upon all of our citizens to observe Thursday, Nov. 11, 1954, as Veterans Day. On that day, let us solemnly remember the sacrifices of all those who fought so valiantly on the seas, in the air and on foreign shores to preserve our heritage of freedom, and let us reconsecrate ourselves to the task of promoting an enduring peace so that their efforts shall not have been in vain."