VIA Metropolitan Transit restores outbound bus stop for route 93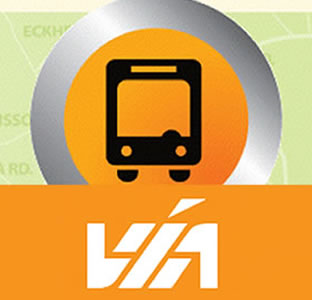 Share this Story
(Jan. 28, 2013) -- As of 9 a.m., Wednesday, Jan. 30, VIA Metropolitan Transit outbound route 93 will again stop on Frio Street at the UTSA Downtown Campus. VIA bus stops at the UTSA Main Campus are in the new Campus Oval north of the Business Building.
VIA had eliminated the Downtown Campus outbound stop, but were convinced to reinstate it after discussion with UTSA administrators.
UTSA passengers going from the Main Campus to the Downtown Campus are dropped off on the corner of Buena Vista and South Pecos-La Trinidad streets at the UTSA Downtown Campus.
>> View the Route 93 bus schedule and a UTSA Downtown Campus bus stop map.
For more information, visit the VIA Metropolitan Transit website.