UTSA International Trade Center offers training for global business pro exam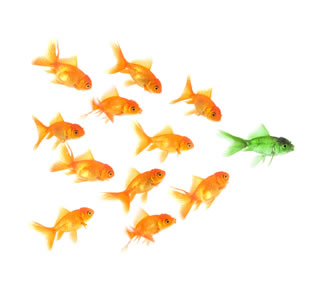 Share this Story
(Feb. 28, 2013) -- In partnership with the U.S. Commercial Service San Antonio Export Assistance Center, the International Trade Center at UTSA will offer training for international business professionals who plan to sit for the NASBITE Certified Global Business Professional (CGBP) exam. The four-part training series begins March 28 at the UTSA Downtown Campus.
The CGBP credential is issued by the National Association of Small Business International Trade Educators (NASBITE) International and was developed to codify and strengthen the fundamental knowledge of international business professionals. Passing the CGBP exam demonstrates that an individual has a high-level understanding of international logistics, global marketing, international finance and global management. The International Trade Center will offer top industry experts in the field to walk participants through these four international business subject areas.
There are three levels of participation for the series. Trainees can attend a single module for $225 or all four modules for $745.
They also have the option to work with the U.S. Commercial Service through its Gold Key Matchmaking Service, a program for U.S. companies to meet qualified trade partners in foreign countries. Through the Gold Key Matchmaking Service, the U.S. Commercial Service arranges business meetings with pre-screened contacts, representatives, distributors, professional associations, government contacts, and/or licensing or joint venture partners for U.S. companies that are expanding into new international markets. The full series and the Gold Key Matchmaking Service cost $995.
"We were the first organization in the U.S. to provide training for the CGBP exam, starting in 2005. Our experience is demonstrated in our higher-than-average pass rate for our trainees, 88 percent, as compared to the national average of 75 percent. As an organization, we not only have a nationally recognized CGBP training program, but our entire consulting staff has acquired the CGBP credential," said Cliff Paredes, director of the International Trade Center.
The International Trade Center at UTSA is one of the largest and most successful trade assistance organizations in Texas. It helps companies become globally competitive through technical trade consulting, customized market research and innovative training programs. The center is a specialty SBDC program in the South-West Texas Border SBDC Network. Follow us on Twitter (@TexasTrade) and like us on Facebook.
For more information on the event, visit the International Trade Center website. Additionally, visit the NASBITE CGBP or Gold Key Matchmaking Service websites.