UTSA Business Alumnus gives back with eating competition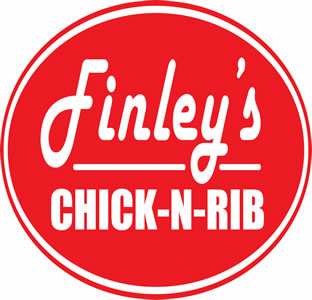 Share this Story
(Feb. 20, 2013) – Attention all competitive eaters! San Antonio entrepreneur and UTSA College of Business alumnus Charles Neira (BBA, ''00) will challenge the community to an eating contest in conjunction with the grand opening of Finley's Chick-N-Rib. Proceeds will go to the UTSA Business Scholarship program.
The restaurant will celebrate its grand opening on Thursday, Feb. 21. Finley's Finest Eating Contest will begin at 7:30 p.m., but contestants must be at the restaurant by 7:10 p.m. to enter the competition for a chance to win $50 cash, a t-shirt and a hall of fame picture. The fee to enter the competition is $10. The restaurant is located at 5890 De Zavala Rd, only one exit away from the UTSA Main Campus.
"I am huge on college education and I appreciate UTSA for providing me with a degree in business," says Neira, director of operations at Finley's Chick-N-Rib. "I enjoy encouraging our employees to grow and develop through their college years. The first 18 employees hired for this location are UTSA students!"
Neira worked with UTSA career services to hire students to work at the restaurant. In addition, he is raffling off one meal per week for free for one year to 50 customers. Customers must be on site by 9 a.m., Thursday, Feb. 21 in order to be eligible to win.
"Charles is a savvy entrepreneur who is constantly trying to find ways to give back to the community," said Patrice McElfresh, Neira's advisor with the UTSA Small Business Development Center. "This is yet another way he hopes to give back to UTSA students, who could really benefit from this offer."
Neira, who has been utilizing the services of the UTSA Small Business Development Center for the past decade, is giving back to his alma mater through a series of events and promotions in conjunction with the restaurant.
To learn about the programs and services available to current and future local business owners, visit the UTSA Small Business Development Center website.
Visit Finley's Chick-N-Rib online or on Facebook for hours of operation and more.