UTSA Graduate School hosts annual Program Days info fairs March 20-21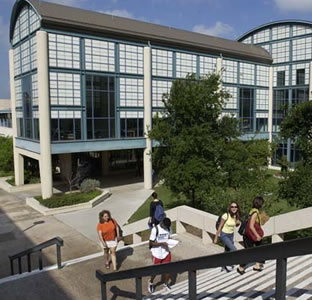 Share this Story
(March 18, 2013) -- Students interested in earning a graduate degree from UTSA are invited to attend Program Days, which is hosted by The Graduate School. The annual event will be noon-5 p.m., Wednesday, March 20 in the Frio Street Building Commons on the Downtown Campus and 10 a.m.-5 p.m., Thursday, March 21 in the University Center foyer on the Main Campus.
Representatives from all of UTSA's colleges will be on hand to meet with prospective students and discuss admissions requirements, funding opportunities, benefits of obtaining an advanced degree at UTSA and career options for each of the 100 programs offered by the UTSA Graduate School.
This year, Program Days will be held in conjunction with the Alumni Association's Grad Fest. At Grad Fest, current students can order a cap and gown and announcements, take a personal graduation portrait, order a diploma frame, or purchase an official UTSA ring.
For more information, contact the UTSA Graduate School at 210-458-4331 or email GraduateStudies@utsa.edu.