UTSA architecture lecture series hosts preservation architect Gunny Harboe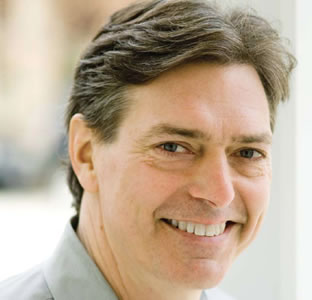 Share this Story
(March 21, 2013) -- The UTSA College of Architecture Spring Lecture Series will present preservation architect Gunny Harboe, FAIA, speaking on "Restoring Chicago's Architectural Legacy" at 5:30 p.m., Tuesday, March 26 in the Frio Street Building Riklin Auditorium (1.406) on the UTSA Downtown Campus. Free and open to the public, the lecture is presented by the UTSA Center for Cultural Sustainability.
Harboe has gained a national and international reputation for his dedication to preservation ideals, along with his ability to find appropriate solutions to design and technical challenges while still preserving our cultural heritage. For the last 24 years, he has restored some of Chicago's most cherished landmarks including the Burnham and Root's Rookery and Reliance buildings, Louis Sullivan's Carson Pirie Scott Building, Holabird & Roche's Marquette Building, Ludwig Mies van der Rohe's 860-880 Lake Shore Drive and S.R. Crown Hall, and Frank Lloyd Wright's Robie House.
In 2010, Chicago magazine named Harboe a Chicagoan of the Year for his outstanding contribution to the restoration of the city's iconic structures. A modern city with a legacy of preservation, Chicago has long been considered one of the world's greatest architectural destinations.
"Preserving our collective cultural heritage is important to society, particularly in Chicago, where it has international significance," said Harboe in Chicago magazine. "We need to give it a life that will extend beyond us."
As a child, Harboe was fascinated by the past; buildings eventually became the vehicles he used to understand it. He lived in a household filled with family heirlooms, which fostered an early affection for history, found objects and the stories attached to them. He often talks about his family's Revolutionary War-era home in New Jersey, where he and other neighborhood kids would dig up old bottles in a nearby backyard. After Columbia, Harboe's carpentry skills landed him a spot on the team that rebuilt Frank Lloyd Wright's Living Room from the Little House at the Metropolitan Museum of Art in New York -- a transformative experience that led him to pursue an architecture degree at MIT.
"That's where the epiphany happened," he told Chicago magazine. "I realized that the key decisions about what got done had already been made by somebody else: the architect."
Harboe returned to Chicago to begin his professional career and was serendipitously hired by McClier, a design/build firm that received the commission to restore the Rookery a few months later. One of Chicago's finest early commercial skyscrapers, the 1888 Burnham and Root building's stately façade is unmatched in architectural detailing. The rich, inviting interior is highlighted by incredible architectural features including the mesmerizing oriel staircase and stunning light court, which Wright updated with a more modern appearance in 1905. Although Harboe was an architect-in-training at the firm, he took a lead role in the rehab because he was the team member who knew preservation. It was Harboe's first big project, and he won a National Trust for Historic Preservation Award and an American Institute of Architects (AIA) Honor Award for his efforts.
Next, Harboe headed up the restoration of Burnham and Root's Reliance Building, an 1891 proto-modern gem known for its large expanses of glass and distinctive, minimal bands of white glazed terra cotta. After decades of neglect and near demolition, the City of Chicago stepped in and allocated $6.7 million to restore its exterior and ensure its preservation. The windows, which were beyond repair, were replaced and the original cornice that was removed in 1948 was reconstructed in cast aluminum. The third and final phase of the work was the conversion into the Hotel Burnham, during which Harboe and his team used historic photographs, drawings and a few remaining fragments to faithfully reconstruct the original granite and bronze storefront and elaborate ornamental iron and multi-colored marble elevator lobby. The project was completed in 1999 and received numerous awards including a second National Trust for Historic Preservation Award and AIA Honor Award.
Harboe worked for McClier for nearly 18 years before founding Harboe Architects in March 2006. The award-winning firm specializes in high-end restorations; past projects include more than a half-dozen National Historic Landmarks, as well as numerous other Chicago landmarks and National Register properties. Harboe is among the founding members of the U.S. chapter of Docomomo International, a committee dedicated to the documentation and conservation of modern architecture. He has served on the AIA National Board, is a past president of AIA Chicago, and is very involved with the International Committee on Monuments and Sites (ICOMOS).
He is a graduate of Brown University, where he received an A.B. degree in history; Columbia University, where he completed a Master of Science in Historic Preservation degree; and MIT, where his master's in architecture included study at the Danish Royal Academy of Architecture in Copenhagen.
------------------------------
UTSA College of Architecture spring 2013 lectures
March 27: Javier Sánchez, "Building the City: Architectural Insertions in Mexico City"
April 4: Jean-Paul Viguier, "Modernity and Heritage: Contextual or Pastiche"
April 11: Mathew S. McElroy, "How El Paso Developed America's Best Smart Growth Plan"

For more information, contact Nicole Chavez at 210-458-3121.