UTSA Roadrunner Remembrance ceremony is March 23 on Main Campus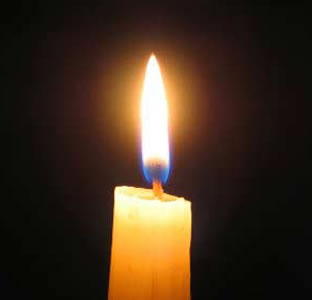 Share this Story
(March 19, 2013) -- The UTSA community is invited to the Roadrunner Remembrance memorial ceremony at 10 a.m., Saturday, March 23 in the University Center Retama Auditorium (2.02.02) on the Main Campus. The annual event will honor the 119 students, faculty, staff and alumni who died in 2012.
The ceremony will feature readings and music to honor the individuals' contributions to the development of UTSA.
The event is open to the entire UTSA community, particularly those who lost a friend or loved one.
For more information, contact the Inclusion and Community Engagement Center at 210-458-4770.
-------------------------------
2012 Honorees
Richard Aguilar
Robert Ahr
Frances Aid-MacEinri
Sergio Araiza
Judy Aronstein
Anthony Athens
Ryan Baladez
Daniel Bazan
David Bell
Donald Benson
Tramaine Blount
Mertes Boesewetter
Daniel Booth
Brittany Brookshire
Paul Bruner
Terry Burklow
Dean Cameron
Amando Cantu
Kenneth Carroll
Jerry Carver
Mark Champion
Manuel Chavez
Taylor Cline
Fredric Cooper
Andres Cuevas
Connie Danysh
Gilbert De La Garza
Hector Del Angel
Jillian DiMambro
Betty Dooley
Jack Drysdale
Olga Edens
Tyler Enderli
David Eng
Fay Ferguson
Susan Fillinger
James Flinn
Frank Flores
Helen Flores
Rosalva Flores
Rebekah Florez
William Foley
Krisanne Frost
Elodia Gage
Irma Garcia-Sanchez
Jesse Garcia
Jesus Garcia
William Garcia
Jessica Ghawi
Michael Gimblet
Kenneth Glisczinski
Larry Golden
Max Hanners
Lorraine Harrison
Timothy Hawley Sr.
Anne Herff
Patricia Hofmeister
Donna Hogan
Cindy Hudson
James Hudson
Tamara Hurn
Joe Jimenez
Christopher Johnson
Jill D. Jones
Zively Kitchen
Amanda Lent
Rose Lopez
Lucas Lothringer
Robert Manley
Beverly McCarthy
Stephan McGowan
Richard Means
Roger Mendiola Jr.
Edith Merla
Samuel Meyer
Gary Middleton
Annalisa Miller
Melissa Monreal-Zuniga
Elliot Ng
Alice Nolan
Sean O'Connor
Richard Olmo
Mary Ozuna
Tallon Perkes
Iván Pino
Steven Price
Jacinto Quirarte
Christopher Richards
Paul Riddle
Mary Rode
Christine Rodgers
Bobby Rogers
Robert Romo
Leo Rosas
Charlene Ruiz
Fred Salin
Nestor Sanchez
Gabriel Sanchez
Gary Scott
Joan Silva
Kelly Smith
Charles Spaeth
Sudie Speer
Ronald Stark
Eric Stein
Jeanette Sutton
Howard Terry
Stephen Tezel
Ellen Turner
Kenneth Turner
Clara Utley
Mary Villarreal
Linda Wagner
Joseph Wallace
Rosalydia Weis
Janet Whitehouse
James Williams
Jennifer Woods
Carol Yantis