UTSA's CIAS to present small business cyber-security awareness workshop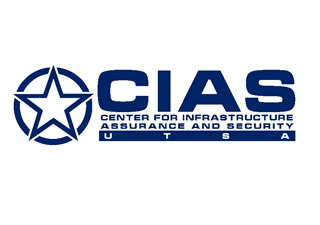 Share this Story
(March 18, 2013) -- Can opening the wrong email drain your bank account and possibly damage your business? It has happened to others.
The Center for Infrastructure Assurance and Security (CIAS) at The University of Texas at San Antonio (UTSA) will host a free presentation especially for small businesses at the Small Business Development Center on Tuesday, March 26. Participants will learn why their business is a target, how cyber thieves operate and how to take steps to defeat them. Discussion will be kept at a nontechnical level, stressing current issues and solutions.
>> The training will be 2:30-4 p.m. March 26 at the UTSA Small Business Development Center in Durango Building Room 2.316 on the UTSA Downtown Campus. Although it requires reservations, it is free and open to the public.
Considering that small to medium-sized businesses suffer the majority of cyber attacks, this presentation will help strengthen the San Antonio business community's awareness and capability to respond to threats.
The CIAS is the world's foremost center for multidisciplinary education and development of operational capabilities for infrastructure assurance and security. CIAS was established at UTSA in 2001 and has developed and delivered cyber-security training, exercise programs and competitions for the past decade. It is a nationally recognized leader in the advancement of state and community cyber-security capabilities and collaboration.
The SBDC offers integrated services to meet the needs of experienced small business owners as well as individuals interested in starting a business. These services include training and individual, confidential advising.
Every effort is made to match the needs of the individual to the resources of the SBDC. In both training and advising, the UTSA SBDC strives to strengthen businesses through excellence in service based upon individual needs.
To register for the March 26 workshop, call 210-458-2460, visit the SBDC Network website or email sbdcworkshop@utsa.edu. Participants who include parking in their registration will receive an email reminder March 25 including parking instructions.