Mauli Agrawal named UTSA interim vice president for research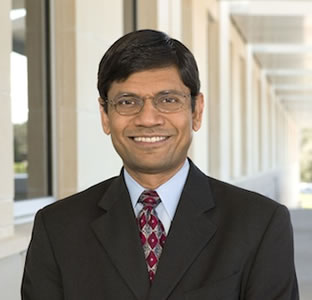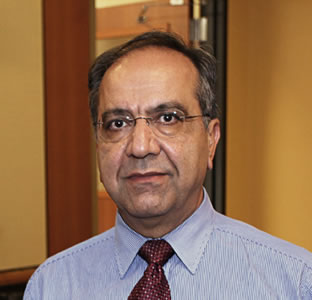 Share this Story
(April 29, 2013) – The University of Texas at San Antonio (UTSA) has named C. Mauli Agrawal the interim vice president for research. After serving as dean of the UTSA College of Engineering for nearly eight years, Agrawal will assume his new responsibilities May 15.
Agrawal, who holds the Peter Flawn Professorship in Biomedical Engineering at UTSA, will remain a faculty member in the College of Engineering, continuing to teach and conduct research.
"I am thankful to have been a part of this incredible journey of the College of Engineering," said Agrawal. "I will continue to be part of Engineering and work with our community partners as the college continues to rise to its full potential."
Agrawal came to San Antonio in 1991 as assistant professor of orthopaedics and director of orthopaedic biomaterials at the UT Health Science Center San Antonio. In 2003, he joined the UTSA College of Engineering as associate dean for research and was appointed dean in 2005. He established the UTSA Department of Biomedical Engineering as well as led the effort to establish the joint biomedical program between UTSA and the Health Science Center, the Texas Sustainable Energy Research Institute, the Center for Innovation and Technology Entrepreneurship and the Interactive Technology Experience Center (iTEC). Agrawal also has been instrumental in broadening the university's partnerships with BioMedSA, Southwest Research Institute, CPS Energy, UT Health Science Center and the military.
Under Agrawal's leadership, the college's annual research expenditures increased dramatically from $1 million to $14 million. Additionally, he has recruited faculty from top universities around the world, and student enrollment has grown by more than 50 percent, putting UTSA on the map as the fastest-growing engineering program in the state.
Agrawal received his Ph.D. in materials science at Duke University, his master's degree in mechanical engineering from Clemson University and his bachelor's degree in mechanical engineering from the Indian Institute of Technology in Kanpur, India.
Mehdi Shadaram, associate dean of engineering for student affairs, will become the interim dean of the College of Engineering beginning May 15.
Shadaram holds the Briscoe Distinguished Professor position in electrical and computer engineering and serves as founding director of the Center for Excellence in Engineering Education (CE3). He joined UTSA in 2003 and was appointed associate dean in 2006. Under his leadership, the college has secured more than $4 million to improve student retention and graduation rates, undergraduate enrollment has increased by 35 percent, and the college has established successful partnerships with area schools to improve science and math education.
Shadaram has contributed greatly to the research and teaching endeavors of the Department of Electrical and Commuter Engineering, specializing in broadband analog and digital wireless and fiber optic communication systems and photonic devices.
He has been lead researcher on numerous grants and contracts, totaling more than $15 million in the last 20 years. NASA, Jet Propulsion Laboratory, National Science Foundation, Office of Naval Research, Department of Defense, U.S. Department of Education, Texas Higher Education Coordinating Board, UT System, Texas Instruments and Lucent Technologies have funded his research.
Shadaram has published more than 120 journal articles and conference proceedings and currently is the wireless networks and sensors area editor for the Journal of Computers and Electrical Engineering. He is a member of the Institute of Electrical and Electronics Engineers (IEEE), Optical Society of America, Society of Photo-Optical Instrumentation Engineers, American Society for Engineering Education and the American Association for the Advancement of Science. He has received numerous awards including the Excellence in Engineering Research Award in the College of Engineering, the Best Teacher Award in the College of Engineering and a NASA monetary award for contribution to space exploration.
Shadaram received his Ph.D. and master's in electrical engineering at the University of Oklahoma and his bachelor's from the University of Science and Technology, Tehran. He is a registered Professional Engineer in Texas.
------------------------------
(Rev. 7/12/13) Nationally ranked and recognized, the UTSA College of Engineering provides world-class education and research opportunities to the region's multicultural community, to the nation and beyond. The college offers 16 different graduate and undergraduate degrees to its 2,500 students within the departments of biomedical, civil and environmental, electrical and computer, and mechanical engineering. The college's undergraduate programs in civil, electrical and mechanical engineering are accredited by the Engineering Accreditation Commission of ABET.