UTSA wins 12 CASE awards for achievements in external relations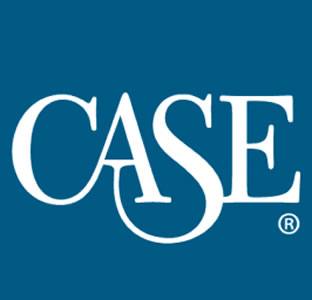 Share this Story
(April 5, 2013) -- The UTSA Office of the Vice President for External Relations made a strong showing at the 2013 Council for Advancement and Support of Education (CASE) District IV conference March 23-26 in Fort Worth, earning 12 Accolades Awards for its efforts to elevate UTSA to Tier One status. UTSA's honors included two gold awards, six silver awards, two bronze awards and two honorable mention awards from a competitive pool of more than 1,000 entries.
The Office of the Vice President for External Relations is charged with creating a climate of support that will allow UTSA to achieve its goal of becoming a top-tier research institution. The division works primarily with donors, alumni and the media and includes three areas -- Development, Alumni Programs, and Communications and Marketing.
"These CASE awards are really all about the great work our team is doing every day," said Marjie French, vice president for external relations. "Thanks to each member of our team for supporting UTSA's vision and for translating that passion into their daily work."
Headquartered in Washington, D.C., with offices in London and Singapore, CASE is a professional association serving educational institutions and advancement professionals in alumni relations, communications, fundraising, marketing and other areas. UTSA belongs to CASE District IV, which includes nearly 3,000 members from 200 educational institutions in Arkansas, Louisiana, New Mexico, Oklahoma, Texas and the Republic of Mexico.
------------------------------
UTSA 2013 CASE District IV Accolades Awards
Gold
Category 6 -- Major Gifts/Campaign -- We Are UTSA -- A Top-Tier Campaign (External Relations)
Category 8 -- Integrated Marketing Campaign -- We Are UTSA -- A Top-Tier Campaign (External Relations)
Silver
Category 5 -- Annual Giving Program -- UTSA President's Associates (External Relations
Category 53 -- Periodicals Improvement -- Giving magazine (Communications)
Category 13 -- Institution-wide Branding Program -- UTSA Branding Guidelines (Marketing)
Category 58 -- Publications Writing -- We Are UTSA -- A Top-Tier Campaign case statement (Development)
Category 68 -- Digital or Computer-Enhanced Image -- "The Lipstick Effect," Sombrilla magazine (Communications)
Category 70 -- Specialty Advertising Projects -- "We Are UTSA" buttons (External Relations)
Bronze
Category 17 -- Video -- Fundraising -- We Are UTSA -- A Top-Tier Campaign video (External Relations)
Category 70 -- Specialty Advertising Projects -- "Los Roadrunners" t-shirt (Marketing)
Honorable Mention
Category 55 -- Writing -- Feature -- Less Than 1,000 Words -- "Crossing Borders: UTSA research project sheds light on undocumented immigrants' struggles," Community Connect (Marketing)
Category 68 -- Digital or Computer-Enhanced Image -- "Honorable Service," Giving magazine (Communications)