Sen. Leticia Van de Putte hosts Texas Early Learning Innovation Summit at UTSA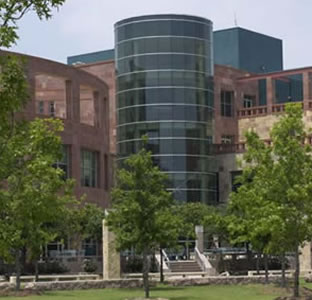 Share this Story
(April 4, 2013) -- On Friday, April 5, The University of Texas at San Antonio will welcome state Senator Leticia Van de Putte to the UTSA Downtown Campus for the Texas Early Learning Innovation Summit. The event from 10 a.m. to 3 p.m. will focus on innovative strategies in early learning, building upon the momentum of San Antonio's novel Pre-K 4 SA program to promote early childhood education.
Summit participants will include San Antonio Mayor Julian Castro, state Representative Justin Rodriguez, state Representative Mike Villarreal, UTSA sociology professor Harriett Romo and Footsteps2Brilliance® CEO Ilene Rosenthal.
"Research shows that early learning gives children the head start they need to become engaged learners throughout their educational life," said Van de Putte. "This summit will bring together all the elements needed to make early learning innovations happen from the educational, policy and private sectors, all converging on the same goal -- allowing our students to reach their full potential."
Romo heads the Bank of America Child and Adolescent Policy Research Institute. The UTSA research center supports the interdisciplinary study of topics such as infant cognition, early language development, childhood literacy, juvenile justice, child abuse prevention, school readiness and success, and foster care youth, ultimately translating research results into policy recommendations.
"The Early Learning Summit aims to make San Antonio a Model Innovation City for early learning," said Romo. "Ultimately, our goal is to address strategies that would allow us to promote early learning that would lead to literacy in all children by the third grade, regardless of socioeconomic status.
"Parents and guardians are generally a child's first teachers. If we can create a way to enhance the home-school connection, we will have created a win-win situation for the children, their families and society-at-large."
The summit will feature a variety of panelists including superintendents, researchers, scholars and industry leaders aiming to shed light on early learning best practices.
Massachusetts superintendent Paul Dakin, for example, will discuss how he used the Footsteps2Brilliance mobile platform to engage and support an overage of families in his district who were seeking pre-K learning opportunities for their children.
Grounded in research, the Footsteps2Brilliance game-based platform teaches children literacy skills and other core competencies through learning content delivered on a parent's mobile device. The platform includes colorful English-Spanish bilingual texts in a series of layered language combinations supported by audio, interactivity and gaming options testing the child's comprehension. It is compatible with most mobile devices and tablets, both online and off-line, allowing children to literally take learning into their own hands.
"Current research shows that 46 percent of children enter kindergarten at risk of failure," said Rosenthal. "Eighty-eight percent never catch up, and 61 percent don't have any books in their home. But 80 percent of the time, people in impoverished areas use a cell phone, making it an ideal way to deliver early learning tools into the home."
Rosenthal endorses the efforts of San Antonio leaders to address early learning as a critical problem that requires discussion to develop citywide, scalable solutions.
--------------------
Texas Early Learning Innovation Summit agenda
10 a.m.: Opening remarks
Sen. Leticia Van de Putte
State Rep. Justin Rodriguez
10:15 a.m.: The Early Learning Grand Challenge
10:30 a.m.: Pre-K 4 SA -- A Citywide Planning Roadmap for Early Learning
Richard Middleton, Pre-K 4 SA board member and southwest regional VP, The College Board
Harriett Romo, UTSA professor of sociology and director of CAPRI
John Folks, UTSA senior lecturer, Pre-K 4 SA board member and retired superintendent of Northside Independent School District
Sen. Leticia Van de Putte, panel moderator
11:30 a.m.: Early Learning Solutions Citywide
Ilene Rosenthal, CEO of Footsteps2Brilliance®
Paul Dakin, Revere, Mass. superintendent/Superintendent of the Year
James Ponce, McAllen ISD superintendent
Libby Doggett, PEW Home Visiting Campaign director and moderator
12:30 p.m.: Lunch
1:10 p.m.: Make No Little Plans -- Using Early Learning and Community Involvement to Transform School Districts
Rey Madrigal, Harlandale ISD superintendent
Robert Jaklich, Victoria ISD superintendent
Jesus Chavez, Round Rock ISD superintendent
Daniel King, Pharr-San Juan-Alamo ISD superintendent
Jesus Chavez, Round Rock ISD superintendent and moderator
2:10 p.m.: Obtaining Success: Policies and Partnerships
State Rep. Mike Villarreal
Richard Noriega, AVANCE president and CEO
Kate Rogers, H-E-B VP of partner communication and engagement
Eugene Narciso, COO, Footsteps2Brilliance®, moderator
2:55 p.m.: Closing remarks
Sen. Leticia Van De Putte