New website for UTSA Art Collection highlights work of 30 artists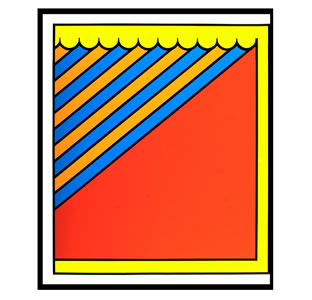 Share this Story
(May 1, 2013) -- The newly launched website for the UTSA Art Collection shows off many of the university-owned art pieces and outlines the policy and procedure for art loans to be placed in campus offices and common areas.
On the site, you can view work by 30 artists selected from the 1,500 pieces in the collection created by 500 artists, and see videos featuring President Ricardo Romo and curator Arturo Infante Almeida, who explain how the collection came about and how art is selected for public display.
"The collection is dedicated to representing San Antonio and South Texas artists, among a range of artwork from across the country," said Almeida. "With the help of our new website, our goal is to keep the UTSA community and friends informed about upcoming events and exhibitions, and our outstanding collection."
At the university, Almeida has helped create new exhibition spaces such as the UTSA Downtown Art Gallery and opportunities for cultural exchange with partnering museums and galleries. At the Downtown gallery, he has curated a range of exhibits of student and non-student art in the forms of mixed media, installations, paintings and sculpture.
In collaboration with the Institute of Texan Cultures, he curated the Texas Contemporary Artists Series. Additionally, Almeida has curated exhibits at the Blue Star Contemporary Art Museum and Witte Museum featuring photography by President Ricardo Romo.
To showcase the UTSA art, Almeida is producing a book focusing on 200 works from the collection. The featured artists include Graciela Iturbide, Jesse Trevino, Cesar Martinez, Judith Baca and Manuel Alvarez Bravo. Additionally, President Romo and John Phillip Santos, renowned writer and UTSA Honors College distinguished scholar, will be contributing writers for the book. The release of "UTSA Art Collection: Vol. 1" is planned for 2015.
>> Like the UTSA Art Collection on Facebook.