Early success prompts UTSA to increase capital campaign goal to $175 million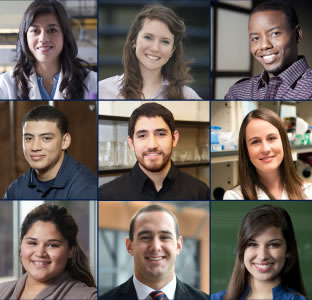 Share this Story
(May 6, 2013) -- The University of Texas at San Antonio (UTSA) has increased the goal of its first-ever capital campaign by $55 million to $175 million following the remarkable early success of the campaign. UTSA publicly launched We Are UTSA -- A Top-Tier Campaign in April 2012 with an initial goal of $120 million. However, less than one year later it had total pledges and gifts of more than $121 million.
To date, the capital campaign has supported 135 new student scholarships, 26 new endowed faculty positions, and nine new research centers or institutes. Nearly 20,000 donors have supported the campaign, which is scheduled to continue through August 2015.
"I am confident that we will meet our new $175 million milestone because San Antonio has already been very generous to us," said UTSA President Ricardo Romo. "This new goal is a commitment to taking the next tangible step in our journey to Tier One status."
The next phase of the campaign will focus on greater investment in graduate students who conduct research, undergraduate programs that bring top students to UTSA, faculty research that fuels innovation and discovery, and athletics facilities.
"We are committed to giving our students exceptional opportunities to become exceptional leaders," said Romo. "As a top-tier university in a top-tier city, we are aligning education opportunities to San Antonio's strongest, emerging industries including cloud computing, bio-medicine, energy and entrepreneurship."
"At our very core is a deep desire to bring new opportunities here, investing in our people and the future of our city. Every milestone we reach as a university has a ripple effect on San Antonio," added Romo.
UTSA graduates more than 5,000 students each year with 70 percent of alumni choosing to stay in the San Antonio area. UTSA's economic impact to the city is more than $1.2 billion annually.
UTSA is ranked among the world's top 100 universities under 50 years old, and is one of just 70 U.S. institutions ranked among the top 400 universities world-wide, according to Times Higher Education.
For more information about UTSA, visit www.utsa.edu. Learn details about We Are UTSA -- A Top-Tier Campaign. Follow the conversation at #TierOne4SA.
------------------------------
About UTSA

The University of Texas at San Antonio is an emerging Tier One research institution specializing in health, energy, security, sustainability, and human and social development. With nearly 31,000 students, it is the largest university in the San Antonio metropolitan region. UTSA advances knowledge through research and discovery, teaching and learning, community engagement and public service. The university embraces multicultural traditions and serves as a center for intellectual and creative resources as well as a catalyst for socioeconomic development and the commercialization of intellectual property -- for Texas, the nation and the world.