UTSA Confucius Institute hosts Chinese education symposium May 18-19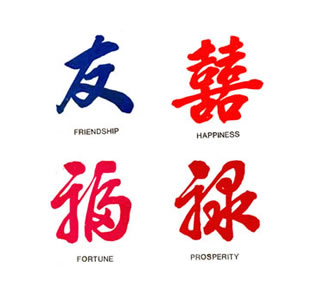 Share this Story
(May 17, 2013) -- To support and enhance Chinese schools in the United States, the Confucius Institute at The University of Texas at San Antonio (UTSA) will host "Moving Forward Together: Confucius Institute and Localization Development" on May 18-19 at the UTSA Main Campus. The symposium will attract K-16 Chinese educators, school administrators and scholars for meaningful discussions about how to improve Chinese schools in the United States.
>> The symposium is 8:30 a.m. to 5 p.m. in the H-E-B University Center Bexar Room (1.102) on the UTSA Main Campus. It includes an optional half-day cultural excursion to downtown San Antonio on May 19.
Speakers at the conference will include Muriel M. Zhou, Ph.D., Na Liu, Ph.D., and Becky Huang, Ph.D.
Zhou, a scholar in social and comparative analysis in education, has vast experience in Chinese language teaching training and the development of Chinese language curriculum. Her keynote address will focus on the Confucius Institute mission and school-university partnership best practices for teaching the Mandarin Chinese language.
Liuwill address the role of Confucius institutes in Chinese Heritage Language-Community Language Schools. She isa senior research associate and Chinese language and assessment specialist at the Center for Applied Linguistics in Washington, D.C., where she is involved in the work of the Alliance for the Advancement of Heritage Languages, Chinese language assessments and adult ESL assessments. She actively publishes journal articles and book chapters on heritage language education and Chinese as an immigrant, heritage and foreign language in the United States.
Huang, a visiting assistant professor in the UTSA Department of Bicultural-Bilingual Studies, will lead a workshop focused on issues in Chinese language and literacy instruction for second language learners. Her research focuses on understanding and improving the processes of second language acquisition and language assessment.
"It is extremely important to build the strongest Chinese schools we can for our students," said Donald Lien, UTSA Richard S. Liu Distinguished Chair in Business and director of the UTSA Confucius Institute. "By gathering leaders from across the nation in Chinese education, we hope to develop a dialogue rooted in instructional best practices for research innovation."
The UTSA Confucius Institute promotes Chinese language learning, promotes appreciation and understanding of Chinese culture, history and society, and creates cultural and educational exchange opportunities for people in San Antonio and in the South Texas region.
>> Learn more at the Chinese Education Symposium website or email Ying Li. Read more at the UTSA Confucius Institute website.