UTSA public policy dean's lecture features expert on late-adolescence crime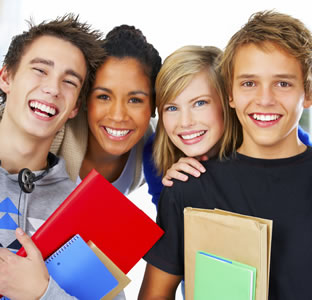 Share this Story
(May 2, 2013) -- The Department of Criminal Justice in the UTSA College of Public Policy will present criminology professor Marvin Krohn speaking on "Under the Protective Bud the Bloom Awaits: An Exploration of Late-Onset Offending." As part of the College of Public Policy Dean's Distinguished Lecture Series, the talk will be 5:30 p.m., Friday, May 3 in the Buena Vista Street Building Aula Canaria (1.328) on the UTSA Downtown Campus. The event is free and open to the public.
Krohn will discuss the life trajectories of adult-onset criminal offenders. His presentation will examine the concept of late-bloomer criminal offenders and will explore several aspects including what protects these offenders from committing crimes at an earlier age, what triggers this upswing of criminal behavior, the consequences of this criminal upswing for the course of their lives and the implications for prevention efforts.
Krohn is a leading national authority on juvenile delinquency and a professor of criminology at Florida State University. He has published extensively on the topics of juvenile delinquency and criminology.
For more than 20 years, Krohn has been involved with the Rochester Youth Development Study (RYDS), a longitudinal panel study of high risk for serious-delinquency adolescents. RYDS has collected data from three generations of the families of the original subjects, allowing them to explore issues ranging from childhood precedents for delinquency, involvement in delinquent behavior and gangs during adolescence, and the consequences of this involvement as adults.
Krohn received his bachelor's degree in psychology from the College of Wooster, his master's in sociology from the University of Maryland and his doctorate in criminology from Florida State University.
The UTSA College of Public Policy Dean's Lecture Series features scholars and policy analysts speaking on a variety of major issues that affect the community, the nation and the world. Free parking will available in lot D3 under Interstate 35. A free reception will follow in the Buena Vista Street Building Assembly Room (1.338).
For more information, contact Erin Jines at 210-458-3213 or visit the UTSA Department of Criminal Justice website.