UTSA research spending remains strong despite sluggish economy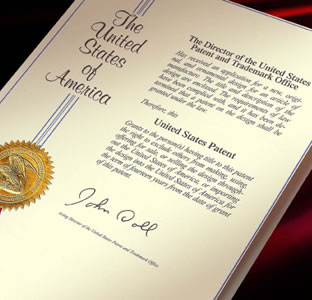 Share this Story
(May 14, 2013) -- More of the products and services you see coming to market in the future will be the result of research collaborations at The University of Texas at San Antonio. For fiscal year 2012, the university saw a significant uptick in commercialization activity according to official numbers released today.
During the 12-month period from Sept. 1, 2011-Aug. 31, 2012, UTSA scholars filed for 46 patents to protect unique discoveries during FY 2012. Just five years ago, UTSA faculty filed a mere four patents.
Additionally, UTSA scholars filed 79 commercial memoranda of understanding and non-disclosure agreements to formalize new research partnerships with organizations in the United States and abroad. In FY 2008, UTSA had no such agreements on file.
"People around the region recognize UTSA's expertise and our ability to make it easy for industry collaborators to partner with our faculty," said Cory Hallam, UTSA chief commercialization officer. "Five years ago, we developed a strategy to bring partner companies to campus, and now we are looking to expand incubation activities that build the regional commercialization ecosystem. In 2010, we opened our New Venture Incubator and now our partner companies are growing businesses. Many of the companies in the New Venture Incubator at UTSA are incorporating UTSA intellectual property into their products and services or sponsoring research and development in our labs. This puts UTSA on the national stage for applying best practices in incubation."
Three companies currently in the New Venture Incubator include Rochal Industries, Latakoo and Cardiovate. Rochal has been teaming with faculty in the pursuit and win of Small Business Innovation Research (SBIR) awards and Small Business Technology Transfer (STTR) awards that fund biomedical research and development. Latakoo has licensed data compression and encryption technology for use in video streaming and continues fund development work in faculty labs. Cardiovate is a UTSA start-up developing stent scaffolds that is currently building a leadership team to move their product towards FDA approval. Both Latakoo and Cardiovate have received investment from the UT System Horizon Fund.
During FY 2012, UTSA researchers spent $78.0 million in research and non-research programs, as also known as total sponsored programs. The figure is up 50.5 percent from just five years ago when UTSA's total sponsored programs expenditures were $51.9 million.
The UTSA College of Sciences, College of Engineering and College of Education and Human Development were responsible for two-thirds of UTSA's FY 2012 total sponsored programs expenditures, spending $33.2 million, $13.6 million and $6.5 million, respectively. (See the five-year statistics in the chart below.)
Of the $31.2 million in research funding spent by UTSA College of Sciences scholars in FY 2012, nearly 60 percent was spent on research through the Center for Research and Training in the Sciences ($8.1 million), South Texas Center for Emerging Infectious Diseases ($3.9 million), UTSA Neurosciences Institute ($3.5 million) and Center for Infrastructure Assurance and Security ($3.1 million).
UTSA specializes in health, security, energy, sustainability, and human and social development.
Additionally, the UTSA Institute for Economic Development spent nearly $12.0 million for total sponsored programs. The programs aim to strengthen the global economy by supporting small businesses in the United States and abroad.
Despite an uncertain national economy and a 2 percent reduction in federal funding, UTSA is gaining momentum in commercialization as it strives to become a Tier One research institution.
"UTSA scholars are conducting research that will have a significant and lasting impact on society," said Marianne Woods, UTSA senior associate vice president for research. "They are developing treatments for diseases. They are addressing the nation's energy crisis. They are supporting programs that will positively impact the success of future generations. All the while, UTSA students are researching right alongside them to prepare for their own careers. That is a wonderful education."
Learn more at the UTSA Research website.
| | | | | | | | |
| --- | --- | --- | --- | --- | --- | --- | --- |
| | FY 08 | FY 09 | FY 10 | FY 11 | FY 12 | 1-yr. Chg | 5-yr. Chg |
| Total Research Expenditures | $34,601,444 | $46,521,487 | $48,651,962 | $56,833,860 | $54,395,160 | -4.3% | 57.2% |
| Non-Research Expenditures | $17,268,129 | $20,905,970 | $21,499,004 | $22,634,258 | $23,644,775 | 4.5% | 36.9% |
| Total Expenditures | $51,869,574 | $67,427,457 | $70,150,966 | $79,468,118 | $78,039,935 | -1.8% | 50.5% |