UTSA and San Antonio Express-News host May 23 town hall meeting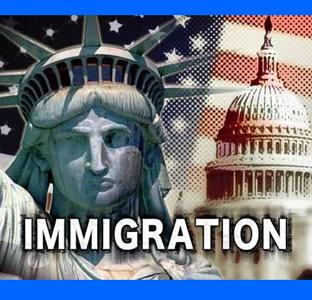 Share this Story
(May 20, 2013) -- UTSA and the San Antonio Express-News invite the public to attend a town hall discussion on immigration reform from 7 to 9 p.m., Thursday, May 23 in the Buena Vista Street Building Aula Canaria (1.328) on the UTSA Downtown Campus.
Rogelio Saenz, dean of the UTSA College of Public Policy, will offer brief introductory remarks at the event, which will be moderated by San Antonio Express-News columnist Gilbert Garcia. Discussion will focus on the pending federal immigration legislation and its implications for South Texas and the border region.
Panelists will include:
Rene Zenteno, who will join the UTSA Department of Demography faculty in the fall after serving as the undersecretary of population, migration and religious affairs in the Mexico Ministry of the Interior;
Linda Chavez-Thompson, AFL-CIO executive vice president emerita;
Jeff Judson, senior vice president of the San Antonio Tea Party and a senior fellow with the Heartland Institute;
Juan R. Gonzalez, an attorney with expertise in immigration and nationality law, including deportation defense
Free event parking will be available in UTSA lot D-3 under Interstate 35.
Read the San Antonio Express-News Editorial page to learn more about the immigration reform debate, or follow @utsa to join the town hall discussion on Twitter.