Meet a Roadrunner: Christine Duchouquette is interning in Washington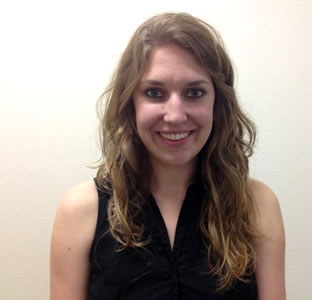 Share this Story
(June 11, 2013) --Meet Christine Duchouquette. This summer, the Master of Public Administration student is interning in our nation's capital with the National School Board Association's Center for Public Education Initiative as an Archer Fellow.
Though she only just arrived in Washington, D.C., Christine already is feeling right at home among the movers and shakers in the federal government. She spends every day helping craft educational policy through research, data collection and analysis, and even blogging.
"I'm held to the highest standards of excellence at my internship," Christine said. "The mile-a-minute pace that the federal policymakers and educational reformers are on is so exciting."
Education and educational policy reform is near and dear to Christine's heart. It started in 2010 when she taught 10th grade English and 12th grade AP English Literature in Colorado Springs as part of Teach for America.
"I'd seen what the front lines of education were like in a struggling inner-city district," Christine said. "Nothing I've done before or since has been as fulfilling as teaching those kids."
Now she's in Washington, D.C., learning all she can about educational policy in preparation for her future career in education.
"I'm eager to learn about and participate in the federal-level decisions that trickle down to the state and local governments, school boards and school districts," she said.
------------------------------
Do you know someone at UTSA who is shaping the future in some way? Email us at social@utsa.edu and we will consider your submission for our next installment of Meet a Roadrunner.