Early-vote at UTSA for city council run-off election for districts 5 and 8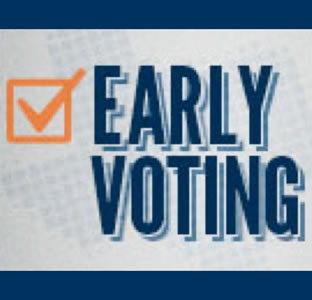 Share this Story
(June 3, 2013) -- Early voting runs through Tuesday, June 11 for city council districts 5 and 8. A run-off election comes after close races in the May 7 general election. Residents of districts 5 and 8 can vote early at the UTSA Main Campus in the University Center North in the Chicano Room (2.01.40). The Chicano Room is directly above the bookstore.
Fifteen-minute parking is available to all early voters. Directional signs are posted at UTSA Boulevard and Ximenes Avenue.
Voting dates and times for all Bexar County early-voting sites are:
June 3-7, 8 a.m.-6 p.m.
June 8, 10 a.m.-6 p.m.
June 10-11, 8 a.m.-8 p.m.
>> View a list of Bexar County early-voting times and locations.
Identification at voting sites
Voters must bring to the voting site a voter registration certificate or other form of identification. According to the Texas Secretary of State website, acceptable other forms of identification include:
Driver's license or personal identification card issued by the Texas Department of Public Safety (or similar document issued by an agency of another state, even if the license or card has expired);
Form of identification that contains photograph and establishes voter's identity;
Birth certificate or other document confirming birth that is admissible in a court of law and establishes the person's identity;
U.S. citizenship papers;
U.S. passport;
Official mail addressed to voter by governmental entity; or
Copy of a current utility bill, bank statement, government check, paycheck or other government document that shows voter's name and address.
UTSA student organizations, the College of Public Policy, faculty and staff have been active for the past year in registering voters through SA2020 Government Accountability/Civic Engagement initiatives and the Southwest Voter Registration Education Project (SVREP).