Hispanic Women's Network of Texas honors UTSA's Lisa Firmin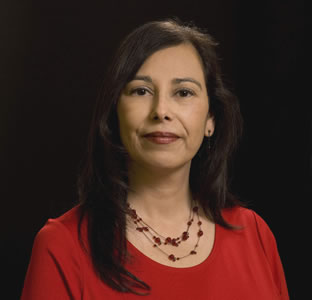 Share this Story
(June 21, 2013) -- The Hispanic Women's Network of Texas (HWNT), San Antonio Chapter, will host the ninth annual Scholarship Breakfast featuring keynote speaker, Col. Lisa Firmin, UTSA associate provost for diversity and recruitment, from 8:30 to 11:30 a.m., Saturday, June 29 at the Marriott Northwest hotel, 3233 Northwest Loop 410.
Firmin retired as the most senior-ranking Latina officer in the U.S. Air Force. She will discuss her wealth of experience as a female leader and as a longtime advocate of women as leaders. She held key leadership and command positions throughout the United States and overseas and has extensive recruiting, retention and diversity management expertise at the highest levels of the Air Force and Department of Defense.
As associate provost for diversity and recruitment at UTSA, she works at the strategic level to address faculty diversity and placement goals and leads efforts to attract a high-quality, diverse student population.
The Scholarship Breakfast is the premier event for HWNT San Antonio that celebrates Latinas committed to earning a higher education. This year, the group will award $17,500 in scholarships to 10 students who are recent high school graduates or women already enrolled in college. Included in the award is the Barbie Hernandez Wise Latina scholarship, which was established in honor of the late community leader. In order to qualify, candidates must have attended a minimum of three Latinas in Progress program sessions, which offer both personal and professional development.
At the event, there will be a silent auction and 50/50 raffle with proceeds benefiting the scholarship fund. Purchase Scholarship Breakfast tickets from Rosa Martinez, treasurer, at 210-736-8381 or sa-treasurer@hwnt.org for $45 for members and $50 for non-members. For sponsorship opportunities, email Patricia Galan-Cisneros, HWNT chair.
The event is sponsored by H-E-B, Methodist Texsan Hospital, Valero and Texas A&M University, San Antonio. For more information, visit the HWNT website or contact Galan-Cisneros.