UTSA hosts Independence Day Youth Conference for foster youth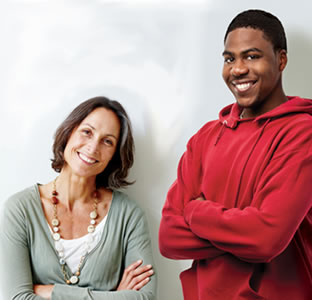 Share this Story
(July 2, 2013) -- The
Bank of America Child and Adolescent Policy Research Institute
(CAPRI) at UTSA and BCFS Health and Human Services will partner to host the 14th annual Independence Day Youth Conference from 8 a.m. to 4 p.m. on Wednesday, July 3, in the Buena Vista Theater (BVB 1.326) at the UTSA Downtown Campus.
Traditionally, "Independence Day" is synonymous with fireworks, family and parties. However, it takes on a completely different meaning when it comes to children in foster care.
The theme "Your Life in 3D: Drive, Determination, Destination!" will focus on children in foster care as they age out of the system and are left to fend for themselves.
The event will help youth realize their potential, regardless of their past, and drive them to a successful future. An estimated 300 are expected to attend the conference to support youth aging out of foster care with their transition into independence and adulthood.
Four themed workshops are scheduled to coincide with life transitions: "A Bridge Not a Wall", "Baggage Fees", "Pass on the Left" and "Tollbooths or Roadblocks."
In addition to music and on-site vendors in Bill Miller Plaza, the conference will feature a panel of former youth who have learned to navigate thru multiple transitions such as aging out of the system, joining the workforce, enrolling in college or vocational careers, and transitioning into new healthy relationships.
Organizers expect the youth to leave encouraged and with practical tools to find hope and redemption in their story as they navigate into independence.
In 2011, CAPRI received a three-year $600,000 HUD grant which was used to create programs to encourage and assist foster youth through the college planning process. The grant also allowed for the creation of the Assistance in College Completion, Employment and Socioeconomic Success (ACCESS) Center and commuter lab. The ACCESS Center, located at the UTSA Downtown Campus, serves as a central hub where youth can get assistance with college readiness, time management and helpful resources for everyday problems.
BCFS Health and Human Services is a global system of health and human service non-profit organizations with locations and programs throughout the United States, Eastern Europe, Latin America, Southeast Asia and Africa. BCFS also provides residential and emergency services, assisted living services, medical services, transitional living services, residential camping and international humanitarian aid throughout the globe.
For more information about the Independence Day Youth Conference, contact Tramelle Jones at (210) 733-7932.
Connect online with UTSA at www.facebook.com/utsa, www.twitter.com/utsa, www.youtube.com/utsa and www.utsa.edu/today.
Check out the full agenda of the 14th annual Independence Day Youth Conference here