UTSA demographer speaks at congressional briefing on aging trends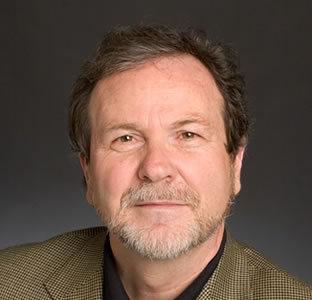 Share this Story
(June 20, 2013) -- Joachim Singelmann, chair of the Department of Demography in the UTSA College of Public Policy, presented research in Washington, D.C., at a June 20 congressional briefing on "Aging in Rural America: 21st Century Trends."
The briefing was hosted by the Consortium of Social Science Associations (COSSA) and sponsored by several social science organizations from across the country. It drew from the book, "Rural Aging in 21st Century America," to which Singelmann and Marlene A. Lee of the Population Reference Bureau contributed. Singelmann and Lee researched and wrote the book chapter, "Place and Race: Health of African Americans in Non-metropolitan Areas," on which he was invited by COSSA to speak.
Singelmann and Lee presented their findings to congressional members, staffers and fellow social science experts. His research details the differences in disability among the white and African-American elderly in both metropolitan and rural areas. The aim of the briefing was to educate congressional advocates about the implications these findings have for public policy programs aimed at reducing disabilities in the aging populations of rural America.
Research by Singelmann and Lee found that geographical differences in disability rates for older African-American groups have major implications for the distribution of national and local health resources. According to their study, disability is much higher in non-metropolitan areas. Thus, programs to reduce disability targeting both black and white demographics are especially important for rural areas. Similarly, disability rates are much higher for blacks and whites in the South. Singelmann and Lee suggest that programs to reduce disability would do well to specifically target black and white southern populations to combat disability.
Secondly, Singelmann and Lee's analysis found support for the "weathering" hypothesis by A.T. Geronimus, which suggests that African-Americans have higher cumulative risk measurements than whites. Singelmann and Lee's work suggests that any future programs addressing disability should target younger ages for blacks than whites. Finally, in order to be successful, programs to reduce disability among southern black populations must recognize that there is a broader environment of education that seems to lower disability less for blacks than for whites.
"I hope that our demographic research group's findings educate these congressional staffers about aging and health trends in a way that they will consider closely our work as they implement public policies regarding health and disabilities," said Singelmann. "In the future, it will be necessary to understand the nuanced differences in these groups' disability rates to have any significant or lasting impact and close the rural-urban and black-white gap in health outcomes."
>> Learn more at the UTSA Department of Demography website and the Consortium of Social Science Associations website.