Laura Murray to serve as interim associate vice president for alumni programs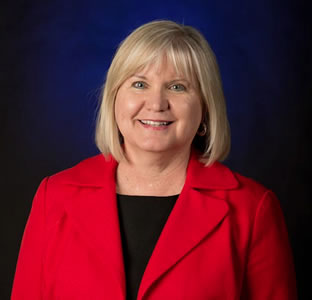 Share this Story
(June 20, 2013) -- Laura Murray, UTSA associate vice president for strategic initiatives and endowment services, has agreed to serve as interim associate vice president for alumni programs.
Murray came to UTSA in April 2009 from the University of Texas at Dallas, where she served as associate vice president and interim vice president for development and alumni relations.
She joined UTSA as associate vice president for advancement services and administration. She earned bachelor's degrees in economics and political science at Texas A&M University and is currently in the UTSA Graduate School studying for her master's in public administration.
In the near term, Murray will continue to manage several other projects in the Office of the Vice President for External Relations (VPER). Rebecca Anderson, director of financial operations and human resources liaison for VPER, will now supervise the endowment compliance and gift services teams, along with operations.
-------------------------------
The UTSA Office of Alumni Programs hosts the UTSA Alumni Association, the signature Diploma Dash marathon and walk, a scholarship program, the Mr. and Ms. UTSA program, and the annual UTSA Alumni Gala featuring the Alumnus of the Year and Distinguished Service awards.
>> Learn more at the UTSA Office of Alumni Programs website, email alumni@utsa.edu, call 210-458-4133 or 1-800-ONE.ALUM, or visit the UTSA Katz Alumni Center in Bauerle Road Garage Suite 0.304 on the UTSA Main Campus.