UTSA Main Campus Sombrilla Plaza fountain to be assessed for repairs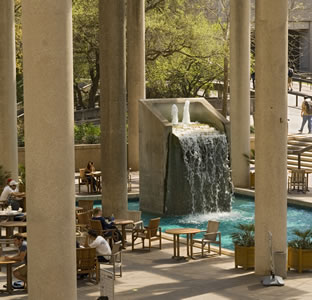 Share this Story
(June 18, 2013) -- The Sombrilla Plaza fountain on the UTSA Main Campus will be turned on for approximately three weeks beginning June 19 to determine what is necessary to repair it. It will be the first step toward revitalization of the popular fountain.
The fountain will run for approximately three weeks to clean and remove debris that has accumulated in the pipes. A construction fence will be placed around the fountain to contain the work, which will include the use of chlorine. The process is similar to standard swimming pool cleaning.
Once the debris has been removed, the fountain will be shut down and work to troubleshoot and identify necessary repairs will begin. After the assessment of the fountain, a timetable for repair and putting it back into operation will be determined.
For more information, contact Facilities Work Control at 210-458-4262.