Meet a Roadrunner: Floyd Wormley wants to help COS reach $100 million in research funding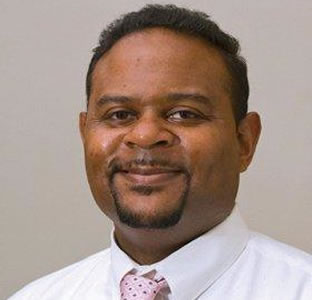 Share this Story
(July 3, 2013)—Meet Floyd Wormley, the recently appointed Associate Dean for Research in the UTSA College of Sciences.
Wormley has been at UTSA since 2005 and is an associate professor of microbiology and immunology in the South Texas Center for Emerging Infectious Diseases. The center was established to focus state and national attention on UTSA in the fields of molecular microbiology, immunology, medical mycology, virology, microbial genomics, vaccine development and biodefense.
In his new role, Wormley will work alongside College of Sciences Dean George Perry to promote the advancement of research within the College of Sciences. Additionally, Wormley looks to help UTSA grow in extramural research funding, graduate education and develop processes to support the research infrastructure of the College of Sciences and the university.
"The biggest challenge is going to be making sure that the College of Sciences is the college that brings in $100 million dollars in research funding," added Wormley. "I have faith that it can happen and so we are going to push for that. You have to set your goals high and if you fall one to two million short, then we should still be okay."
Wormley says he still plans to balance his service obligations to UTSA with his ongoing research efforts in microbial pathogenesis and medical mycology. His balance will also include teaching two classes while maintaining his obligations to his family and church.
Do you know a UTSA student, faculty or staff member with a great story to share? Email us at social@utsa.edu and your submission will be considered for the next installment of Meet a Roadrunner.