UTSA Institute for Economic Development studies impact of San Antonio EDF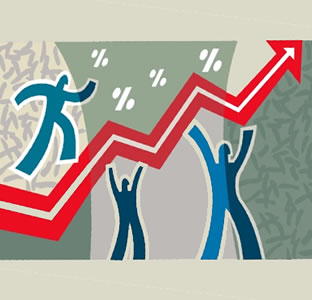 Share this Story
(July 31, 2013) -- In 2012, the San Antonio Economic Development Foundation (SAEDF) member companies generated nearly 3,700 jobs in and around San Antonio, according to a study conducted by the UTSA Institute for Economic Development.
>> The SAEDF report focuses on businesses that were attracted to the San Antonio area or that expanded in 2012.
Twenty-five companies were included in the study, representing a wide variety of industries including several national operations and data centers that continue to put San Antonio on the map as an emerging national support hub. Oil and gas industries also remain big players in the upcoming economic landscape as shale activity continues to grow in South Texas and around the state.
Forecasts for the 25 firms over the first full year of operation show more than $1.05 billion in total economic impact and the creation of 7,053 direct and secondary jobs.
"These numbers signify that San Antonio is growing and continuing to be successful in not only attracting companies to our economic landscape, but also helping them stay here and grow here. This is great news for our business community," said Thomas Tunstall, research director of the Institute for Economic Development.
-------------------------------
The UTSA Institute for Economic Development is dedicated to creating jobs, growing businesses and fostering economic development. Its 12 centers and programs provide professional business advising, technical training, research and strategic planning for entrepreneurs, business owners and community leaders.
Its programs serve San Antonio and the Texas-Mexico border area, as well as regional, national and international stakeholders. Together with federal, state and local governments and private businesses, the UTSA Institute for Economic Development fosters economic and community development in support of UTSA's community engagement mission.