UTSA minority business development center hosts Ivory Coast delegation July 25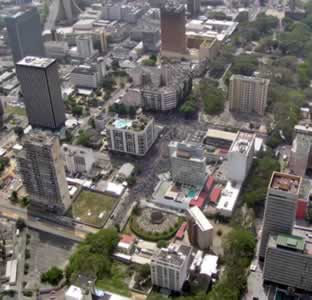 Share this Story
(July 23, 2013) -- The San Antonio MBDA Business Center will host a delegation from the Ivory Coast to meet with local and state officials and discuss economic development opportunities on Thursday, July 25 at St. Philip's College. The local MBDA Business Center at The University of Texas at San Antonio is part of the U.S. Minority Business Development Agency in Washington, D.C., and one of its 40 business centers around the nation and Puerto Rico.
The daylong event for the San Antonio business community is an opportunity for Ivory Coast delegates to showcase potential business opportunities between San Antonio and the Ivory Coast. The delegates will discuss challenges faced by the Ministry of Labor, Social Affairs and Professional Trainings, and meet with companies and investors involved in the mining, agriculture, oil and gas, construction and nonprofit industries.
"The Ivory Coast has undergone a period of national reconciliation and is aiming to return to its previous role of West African economic and trade prominence," said David Leister, project manager at the UTSA MBDA Global Business Center. "This delegation visit is particularly promising as that nation is making a strong push to strengthen political and economical ties with the United States, therefore opening potential doors of opportunities for our San Antonio companies in many different sectors."
The Ivory Coast currently bolsters one of the strongest economic activity growth rates in Africa with estimated growth for 2013 of 8.9 percent. Future endeavors for the Ivory Coast include a national development plan focusing on four key pillars: energy and industry development, infrastructure and transport, agriculture, and health and education reform. 
In 2012, Ivory Coast was the 97th largest goods trading partner in the United States with $1.3 billion in total two-way goods trade. U.S. exports to the Ivory Coast were $189 million, up 44.7 percent from 2011, with imports totaling $1.1 billion. 
For more information about the San Antonio MBDA Business Center or the event, contact David Leister at 210-458-2021 or Jacqueline Jackson at 210-458-2483. A tentative itinerary is available on request.
>> Visit the San Antonio MBDA Business Center on Facebook.
------------------------------
About the IED
The University of Texas at San Antonio (UTSA) Institute for Economic Development is dedicated to creating jobs, growing businesses and fostering economic development. Its 12 centers and programs provide professional business advising, technical training, research and strategic planning for entrepreneurs, business owners and community leaders. Programs serve San Antonio and the Texas-Mexico border area, as well as regional, national and international stakeholders. Together with federal, state and local governments, and private businesses, the UTSA Institute for Economic Development fosters economic and community development in support of UTSA's community engagement mission.