Associate Professor Roger Enriquez to lead UTSA Center for Policy Studies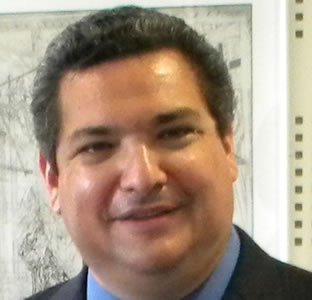 Share this Story
(July 31, 2013) -- Roger Enriquez '98, associate professor in the UTSA Department of Criminal Justice, has been appointed director of the College of Public Policy Center for Policy Studies. He will oversee a resource for policymakers who are creating and disseminating knowledge to their communities.
"Roger has demonstrated a consistent track record of institution-building at UTSA," said Rogelio Saenz, dean of the College of Public Policy. "We are very pleased that he will be guiding the center as it transforms itself into the premier resource for policy-makers in and around San Antonio."
Enriquez said, "The College of Public Policy provides the perfect environment for the center because it has active scholars pursuing research in four major departments in the realm of applied social science research.
"Through engagement and research, it is our hope that we will be able to engage local, regional and professional communities with training and assistance in order to enhance the quality of life for underserved populations," he added.
Before his appointment, Enriquez served as chair of the criminal justice department for more than three years. While chair, he spearheaded community engagement initiatives such as the department's Annual Community Breakfast, which brought together regional criminal justice community members to meet and share ideas.
Enriquez received his Juris Doctor of Law degree from the University of Iowa College of Law. He received his UTSA Bachelor of Business Administration degree with a concentration in personnel and human resources management.
He has published regarding criminal law in books such as "21st Century Criminology" and "Policing 2020: Exploring the Future of Crime, Communities and Policing." He has submitted nearly a dozen law reviews on a variety of criminal justice policy topics. Additionally, Enriquez currently serves as a member of the Texas State Bar Committee on Jury Service.