San Antonio Prefreshman Engineering Program closing features Webhead president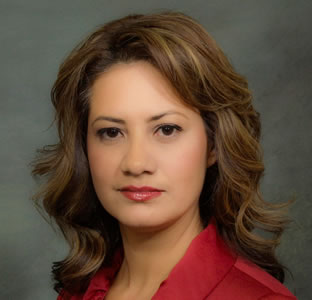 Share this Story
(July 30, 2013) -- Janie Gonzalez, CEO and president of Webhead, will address more than 1,300 middle and high school students as the 35th San Antonio Prefreshman Engineering Program (SA-PREP) draws to a close. Gonzalez, an Internet pioneer and technologist, will provide the keynote address at 1 p.m., Wednesday, July 31 in the Convocation Center at the UTSA Main Campus.
>> Because of the expected traffic congestion from the noon hour until late in the afternoon, the UTSA Police Department requests that UTSA community members avoid driving in the vicinity of the Convocation Center if possible on Wednesday beginning at noon.
As president of Webhead, Gonzalez transformed her company from mass-producing commercial websites to nationally providing Web and cyber technology solutions securing the nation's interests.
She has been profiled in HispanicBusiness magazine, Texas Monthly and Vanidades magazine. Notable clients include the U.S. Air Force, Department of Defense, City of San Antonio, Vets Enterprise and Lifetime Fitness.
A nationally and locally recognized technology business leader, Gonzalez has received numerous accolades including the E-Myth Entrepreneur of the Year award, San Antonio Hispanic Innovator award, Compass Bank Latina Business Excellence award, Accion Texas Microlender Entrepreneur of the Year award and San Antonio Business Journal 40 Under 40 Rising Star award.
As a social innovator and Latina CEO with more than 20 years of experience, Gonzalez is often called upon to address technology industry groups, financial communities and representatives from government and regulatory agencies.
Gonzalez earned a Bachelor of Arts in Sociology degree from UTSA and completed post-graduate work at the University of Incarnate Word. Additionally, Gonzalez graduated from the University of Texas at Austin Graduate School of Business Community Advancement program.
Established in 1979 at UTSA by mathematics professor Manuel Berriozabal, SA-PREP provides high-achieving students (particularly minorities and females) excelling in science, technology, engineering and mathematics (STEM) with instruction to prepare them for careers in those areas.
SA-PREP has an impressive track record with nearly 16,000 students completing at least one summer component. The program has been replicated across the state as TexPREP and across the nation as PREP-USA. Overall, PREP programs have served more than 34,000 students. The college attendance rate of PREP graduates is 80 percent.
The academic levels of the program -- PREP I, PREP II, PREP III and PREP IV -- are presented over seven weeks through lectures, projects, seminars and hands-on activities that allow students to learn and apply advanced STEM concepts. The curriculum includes, but is not limited to, mathematics, problem solving, engineering, physics, technical writing, water science, nanotechnology, computer science, research and STEM career awareness. In addition to gaining a jumpstart on advanced topics in the hard sciences and mathematics, PREP students can earn college scholarships and high school credit.
In San Antonio, PREP I was offered at the UTSA Main and Downtown campuses, Northwest Vista College and Palo Alto College. San Antonio College, University of the Incarnate Word Dual Enrollment Center, St. Philip's College Southwest Campus and Texas A&M University - San Antonio hosted PREP II. St. Mary's University hosted PREP III, and PREP IV was offered at the UTSA Main Campus.
TexPREP locations include Arlington, Austin, Corpus Christi, Dallas, Edinburg, Fort Worth, Harlingen, Houston, Laredo, Lubbock, McAllen and Victoria.
PREP-USA is offered at Hostos Community College in New York; Jersey City University in New Jersey; New Mexico State University; University of the Pacific in California and Utah Valley University in Utah.
To learn more, visit the PREP website or call 210-458-2060.