UTSA begins SBDC Counselors and Directors Certificate Training in Dominica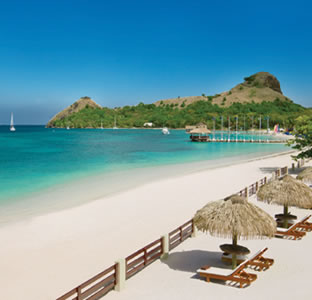 Share this Story
(July 3, 2013) -- The International Trade Center at The University of Texas at San Antonio (UTSA) Institute of Economic Development will begin a four-module Small Business Development Center (SBDC) Counselor and Director Certificate training in Dominica this month. The program will help establish SBDCs throughout the country to support business owners and entrepreneurs in Dominica. Dominica is an island in the Caribbean Sea Lesser Antilles region, southeast of Guadeloupe and northwest of Martinique.
Established throughout the United States by the federal government in partnership with state governments and universities and colleges, SBDCs assist entrepreneurs and business owners in establishing and growing their businesses through a free and confidential suite of advising services. Services include, but are not limited to, feasibility studies, business strategy, financial planning, marketing, production and professional networking. The centers support new and existing businesses.
The goal of the SBDC Counselor and Director Certificate training is to transfer the SBDC model methodology and train professionals to manage and operate an economic impact-producing SBDC. This training is part of the International Trade Center and Institute for Economic Development International SBDC Expansion Initiative that, with the support of the U.S. government, has helped countries develop U.S.-modeled SBDC networks in the Americas since 2003.
UTSA International Trade Center Director Cliff Paredes and international business consultant Barbara Mooney will conduct the certificate Training, which will be offered in four parts. The first module begins with July 17-19 sessions.
"The work we are doing with the International SBDC Expansion Initiative dovetails perfectly with President Obama's Small Business Network of the Americas (SBNA) initiative and is helping to make the initiative a reality," said Paredes. "Dominica is a country that is poised to take advantage of this high-level training and to create economic impact domestically and internationally."
In order to create the most effective program that caters to the needs of the attendees in Dominica, the International Trade Center has partnered with local stakeholders for this training. Partner stakeholders include the Dominica Employement and Small Business Development Agency.
The International Trade Center at UTSA is one of the largest and most successful trade assistance organizations in Texas. It helps companies become globally competitive through technical trade consulting, customized market research and innovative training programs. The center is a specialty SBDC program in the South-West Texas Border SBDC Network. Follow them on Twitter (@TexasTrade) and like them on Facebook (Facebook.com/texastrade).
For more information on the project, visit the SBDC Global website.