UTSA Bookstore programs save UTSA students $1.7 million on textbooks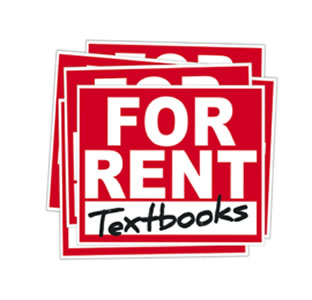 Share this Story
(Aug. 22, 2013) -- Amidst rising college costs, the UTSA Bookstore at the Main and Downtown campuses saved students more than $1.7 million on course materials last year alone. Students have saved through Follett's Used, Rent-A-Text, Buyback and Digital programs, which provide access to more convenient and affordable course materials.
The most popular option among UTSA students is text rental because of the deep savings, simple registration process and convenience of returning materials at the end of the semester. Rent-A-Text saves students, on average, 50 percent or more compared to purchasing new. The bookstore's rental program also provides students the freedom to use the textbook as if they own it.
"We proudly offer a risk-free rental experience," said John Palmer, manager of the UTSA Bookstore. "With Rent-A-Text, students can highlight and take notes as well as easily convert rentals to purchase if the student decides they want to keep the book."
The UTSA Bookstore has increased its number of available rental titles. For this fall, 59 percent of new, used and digital materials are available for rent or purchase in-store and on the UTSA Bookstore website.
In addition to driving student savings, the UTSA Bookstore is showcasing how it provides even more value for students. The bookstore is unveiling a new community impact report that demonstrates the benefits it offers to The University of Texas at San Antonio community. Follett's analysis revealed that unlike online retailers, the UTSA Bookstore supports students and the community with jobs and funding for student and community organizations. This includes:
Creating 85 local jobs each year
Donating more than $19,000 to the community and students in 2012
Reinvesting more than 4.2 million in the last three years in the local school community
>> Learn more at the UTSA Bookstore website and like the bookstore on Facebook.
------------------------------
About Follett Corp.
Since 1873, Follett has served as the trusted partner in education for students and educators at all levels of learning. Follett delivers physical and digital learning materials, retail services, school content and management systems to more than 70,000 early childhood, primary and secondary schools, and on more than 1,000 college campuses. Headquartered in River Grove, Ill., Follett is a $2.7 billion privately held company.