UTSA's Francine Romero appointed S.A. District 8 zoning commissioner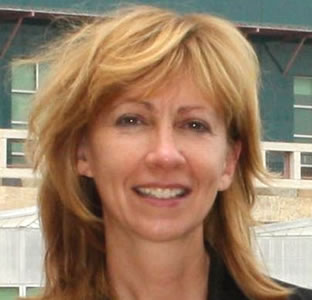 Share this Story
(Aug. 14, 2013) -- Francine Romero, associate dean of the UTSA College of Public Policy, recently was appointed to a two-year term as District 8 zoning commissioner by the San Antonio City Council, upon nomination by Councilman Ron Nirenberg. Romero's two-year stint on the City of San Antonio Zoning Commission begins this month.
As zoning commissioner, Romero will help conduct public hearings related to zoning change requests, assist in crafting recommendations for appropriate boundaries of zoning districts, and advocate to the Zoning Commission and City Council on behalf of District 8. The UTSA Main Campus is in District 8; the UTSA Downtown Campus is located in District 5.
"My new role puts me in a position to help guide positive development in the UTSA environs as the university grows to top-tier status," said Romero. "I hope to be able to do some good for the entirety of District 8 as I oversee the cases brought before me and my colleagues on the commission during my tenure. Additionally, this appointment puts me in a great position to link my research and the courses I teach with an immediately practical application."
Romero currently serves as chair of the City of San Antonio Conservation Advisory Board. She previously served on the City of San Antonio Planning Committee from 2004 to 2008.
She joined the UTSA faculty in 1998. As a well-known scholar of political science, Romero teaches several graduate and undergraduate courses on land use and planning law, land use policy, administrative law, and public administration and public policy.
Romero has published numerous peer-reviewed articles in respected political science journals. She is also the author of two non-fiction books: "Presidents from Theodore Roosevelt through Coolidge, 1901-1929: Debating the Issues in Pro and Con Primary Documents" and "Civil Rights Policymaking in the United States: An Institutional Perspective," both published in 2002.
Romero received her Bachelor of Arts in Political Science degree from California State University, San Bernardino. She received both her M.A. and Ph.D. in political science from the University of California, Riverside.