Coordinating Board approves UTSA bachelor's degree in global affairs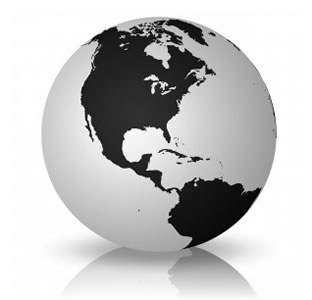 Share this Story
(Aug. 22, 2013) --The Texas Higher Education Coordinating Board has approved a Bachelor of Arts in Global Affairs degree to begin at The University of Texas at San Antonio in fall 2013. The new program, to be administered by the Department of Political Science and Geography in the UTSA College of Liberal and Fine Arts, will be the first of its kind to be offered at a Texas public institution.
The bachelor's degree in global affairs is designed to broaden and enrich student backgrounds through instruction of global and international affairs and focus on contemporary issues in international development.
"The whole purpose of the global affairs major is to train our students so that they can take their jobs with them and work around the globe," said Mansour El-Kikhia, chair of the UTSA Department of Political Science and Geography. "This major does not only relate to politics, but also with human rights, food issues and environments on a global scale."
Students will be required to complete 36 hours of coursework for the degree, 30 at the upper division level. Additionally, students will be encouraged to take classes in comparative politics, history and related course offerings. UTSA expects to enroll 60 majors in the program in three years time.
UTSA's global affairs program complements the expertise of faculty in the UTSA Department of Political Science and Geography, who provide international expertise and perspective in a variety of areas. Current faculty members offer instruction on Latin America, Europe, Southeast Asia, China, Taiwan and the Middle East. Future areas of study include Africa, China, Japan and Russia.
Students enrolling in the program will be required to complete an internship abroad and learn a language other than English. Over the last four years, the UTSA Department of Political Science and Geography has established relationships with several universities around the globe including the University of Cordoba in Argentina and the University of Santiago in Chile. Additional relationships have been fostered with universities in Libya, Costa Rica, Puerto Rico, Spain, Morocco, Arab Emirates, Peru, Malaysia and Mexico. Additional relationships in progress include Germany, France and Bulgaria.
>> Prospective students interested in learning more about the new global affairs program can contact the UTSA Department of Political Science and Geography at 210-458-5600.