UTSA Graduate School to offer master's in philosophy beginning spring 2014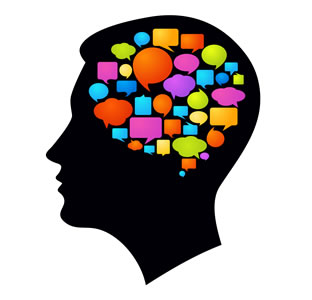 Share this Story
(Aug. 27, 2013) -- The Graduate School at The University of Texas at San Antonio (UTSA) will offer a M aster of Arts degree in Philosophy starting spring 2014. The new program will be administered by the Department of Philosophy and Classics in the UTSA College of Liberal and Fine Arts. Students graduating from the new master's program will fill a key need in today's job market for professionally trained ethicists.
Employment options include hospitals and educational institutions and in the corporate world as ethics officers or ethics committee members. Additionally, the program will provide training in ethical reasoning and critical thinking for students, two important areas of need emphasized recently by the Texas Higher Education Coordinating Board.
Over the years, UTSA philosophy students have secured admission to top law schools and philosophy graduate programs around the country. The new master's program will help more students looking to develop an advanced understanding of philosophy before pursuing a law degree, doctoral degree or employment.
The selected coursework will provide students with a broad background in philosophy. It also will help them hone their philosophical skills and learn how to communicate clear and compelling arguments. Scheduled curriculum will be flexible and allow students to choose a thesis track (30 hours) or internship track (33 hours) to complete their degree.
UTSA philosophy and classics faculty are distinguished teachers and scholars who publish regularly in leading publications and journals and present at prominent local, national and international conferences. Faculty have received numerous research grants and accolades including UTSA President Ricardo Romo's Distinguished Achievement Awards for Research and Teaching Excellence and a fellowship from the National Endowment for the Humanities.
"This new master's degree program in philosophy supports UTSA's mission to become a Tier One research university by providing students with opportunities to develop critical skills they can use to build successful careers," said Daniel Gelo, dean of the UTSA College of Liberal and Fine Arts. "Prospective students who have already expressed an interest know that a master's degree in philosophy will provide a strong foundation for a variety of careers in numerous fields including education, law and business."
For more information about the master's program, visit the UTSA Department of Philosophy and Classics website or contact Jill Hernandez, graduate adviser of record, at 210-458-5352.
-------------------------------
About UTSA
The University of Texas at San Antonio is an emerging Tier One research institution specializing in health, energy, security, sustainability, and human and social development. With nearly 31,000 students, it is the largest university in the San Antonio metropolitan region. UTSA advances knowledge through research and discovery, teaching and learning, community engagement and public service. The university embraces multicultural traditions and serves as a center for intellectual and creative resources as well as a catalyst for socioeconomic development and the commercialization of intellectual property -- for Texas, the nation and the world.