Rowdy Cents program teaches UTSA students how to manage their money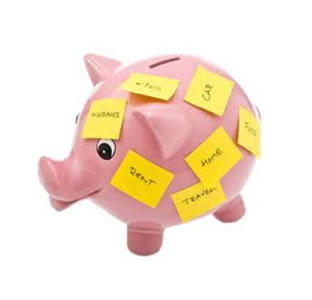 Share this Story
(Aug. 9, 2013) -- The UTSA Office of Student Financial Aid and Enrollment Services recently launched a new website for Rowdy Cents, a financial literacy and money management program to provide students with expert resources for their financial decisions. It serves as a supplement to the extensive resources that Rowdy Cents currently provides for the UTSA community.
The website provides a plethora of helpful links and information for students looking to engage in successful money management techniques. Students can visit the website to learn more about how to spend their money wisely, how to create comprehensive spending plans and reduce loan debt, and even plan ahead for life after college.
Rowdy Cents is a free service for UTSA students that offers face-to-face meetings and presentations for students to discuss and teach money management skills specific to their academic classifications.
>> The program also provides workshops regarding spending plans, the basics of establishing good credit, loan repayment and other financial matters. UTSA faculty can request a Rowdy Cents presentation for their classroom by submitting a presentation request form.
"We want our Roadrunners to live like college students now, rather than after they graduate," said Lara Crouch, financial aid outreach specialist. "Our hope is that they utilize the resources Rowdy Cents offers to create a spending plan, find the deals and steals to cut their expenses, and maintain good credit and spending habits."
More than 8,600 students have been assisted since Rowdy Cents was revamped in fall 2012. The program was created to address an increase in debt incurred by students as a result of an increase in the national student loan debt. Its goal is to substantially increase student retention and graduation rates, while also aiding students in decreasing the amount of student-loan debt they incur on a case-by-case basis.
Rowdy Cents recently expanded its services into the surrounding community by offering financial literacy presentations to local high schools free of charge. This fall, the program also will offer presentations tailored for graduating high school seniors and juniors about the importance of mastering money to success in college.
>> For financial tips and resources, visit the Rowdy Cents website or the Rowdy Cents Facebook page.
>> Community members or UTSA faculty members interested in booking Rowdy Cents for presentations can contact Lara Crouch at 210-458-2803.