UTSA will celebrate Constitution Day Sept. 17 at John Peace Library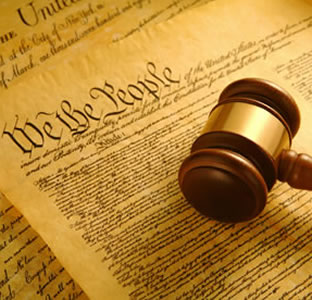 Share this Story
(Sept. 16, 2013) -- Constitution Day will be celebrated Tuesday, Sept. 17 at the UTSA Main Campus. The nationally observed event centers on the history of the U.S. Constitution and the role it plays today in the lives of U.S. citizens. The event is free and open to the public.
At the Main Campus, pocket-sized Constitutions along with brochures on the UTSA Libraries government holdings will be given away by the Special Events Center and UTSA Libraries staff from 11 a.m. to 2 p.m. in the second-floor lobby of the John Peace Library.
Additionally, the Student Government Association will register UTSA community members to vote on National Voter Registration Day, Tuesday, Sept. 24 at the Main Campus from 10 a.m. to 4 p.m at the University Center Paseo. Individuals will be registered to vote, receive free pizza, and be able to contribute to an art exhibit on why they chose to register to vote.
Constitution Day is co-sponsored by the UTSA Special Events Center and the UTSA Libraries. For more information, e-mail Charlin Jones or call 210-458-6110.
------------------------------
Constitution Day was established by law in 2004. Before the law was enacted, the holiday was known as Citizenship Day. In addition to renaming the holiday, the act mandated that all publicly funded educational institutions provide educational programming on the history of the U.S. Constitution on that day. For more resources, visit the UTSA Libraries website.