UTSA to host Sept. 4 forum in Laredo on Eagle Ford Shale economic impact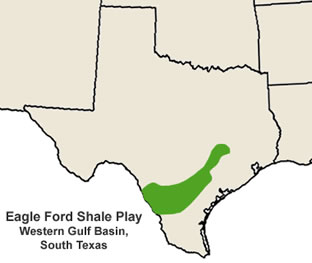 Share this Story
(Sept. 3, 2013) -- Elected leaders, industry representatives and community members will gather at Texas A&M International University-Laredo Sept. 4 to discuss the economic impact of the Eagle Ford Shale's oil and gas play on South Texas. State Senator Judith Zaffirini (D-Laredo), South Texas Energy and Economic Roundtable (STEER) and Texas A&M International University-Laredo are partnering with UTSA to offer the free forum.
Zaffirini will discuss the activity of the Eagle Ford Shale Legislative Caucus and current legislation impacting the South Texas region. Additionally, Thomas Tunstall, research director of the UTSA Institute for Economic Development, will present the findings of the UTSA Economic Impact of the Eagle Ford Shale study, which was published in March 2013.
Additionally, the Laredo forum will feature Omar Garcia, president and CEO of STEER; Ray Keck, president of Texas A&M International University-Laredo; Mercurio Martinez Jr., director of the Texas A&M-Laredo Small Business Development Center; and panelists from the Eagle Ford Shale Consortium.
Development of oil and natural gas in the Eagle Ford Shale added more than $61 billion in total economic impact during 2012, according to UTSA. Additionally, the region supported 116,000 full-time jobs for workers in oil and gas, drilling, support operations, pipeline construction, refineries and petrochemicals.
Highlights of UTSA's Eagle Ford Shale economic impact study also concluded that shale development:
generated $61 billion and 116,000 jobs for the 20-county region in 2012;
will generate $89 billion and 127,000 jobs for the 20-county region in 2022;
added more than $1 billion in total local government revenue in 2012;
provided $1.2 billion in estimated state revenue in 2012.
"During 2012, the economic impact of shale related development spanned a wide range of activities including rail infrastructure, operational support hubs, pipeline construction and new manufacturing, refining and processing facilities," said Tunstall.
UTSA scholars examined the region's 14 oil and natural gas-producing counties (Atascosa, Bee, DeWitt, Dimmit, Frio, Gonzales, Karnes, La Salle, Live Oak, Maverick, McMullen, Webb, Wilson and Zavala) and the six surrounding counties that serve as staging areas for the oil and gas play. The latter include Bexar and Uvalde counties as well as Victoria, Jim Wells, Nueces and San Patricio counties. The supporting counties have seen significant employment growth.
The Center for Community and Business Research in the UTSA Institute for Economic Development conducts primary research on community and business development in South Texas and the border region. In addition to the study released today, the center has published Economic Impact of the Eagle Ford Shale (May 2012), Strategic Housing Analysis (July 2012), in partnership with the UTSA College of Architecture and UTSA Center for Urban and Regional Planning Research), Eagle Ford Shale Impact for Counties with Active Drilling (October 2012) and its Workforce Analysis for the Eagle Ford Shale (October 2012).
The Eagle Ford Shale is a 50 mile-wide by 400 mile-long formation that runs from the southern portion of Texas to the east. The formation produces natural gas, condensate, oil, and natural gas liquids with margins more favorable than other shale plays.