Submit entries now for second annual UTSA International Photo Competition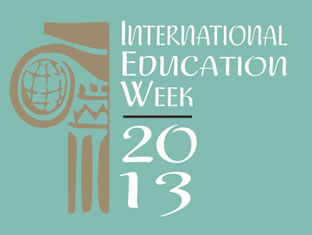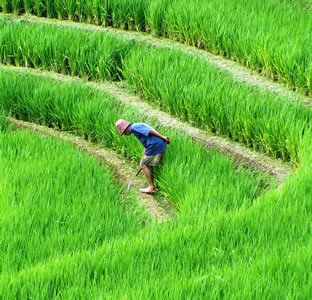 Share this Story
(Sept. 20, 2013) -- UTSA students, faculty and staff who have been abroad have the chance to compete in the third annual UTSA International Photo Competition. The submission deadline is noon, Tuesday, Oct. 1.
The top 10 student-submitted images and top three faculty- or staff-submitted images will be displayed at UTSA's Gallery 23 in the University Center from Nov. 11 to Jan. 24. There will be a opening celebration Nov. 11 as a part of the kickoff of International Education Week. Prizes will be awarded in the contest.
International Education Week began in 2000, and today it is celebrated in more than 100 countries. It gives domestic students an opportunity to celebrate the benefits of international education and exchange worldwide. This year's celebration will be Nov. 12-16.
"Last year, we had more than 100 entries in the competition," said Sherrie Voss Matthews, international media and marketing coordinator for the UTSA Office of International Programs. "It was an amazingly difficult choice for the panel of judges to pick just one winner. We would like to see as many, if not more entries this year."
Participants must be current UTSA students, faculty or staff.
Photos must be original work.
Photos must not have appeared previously in a gallery showing or other professional setting.
Entries should represent a global or cross-cultural experience. Images may have people in them, but should have a more artistic take. Please, no group shots in front of monuments or deer-in-headlights, grip-and-grin photos.
All images should be taken outside of the United States. (Alaska, Hawaii, Puerto Rico, U.S. Virgin Islands and other U.S. territories are part of the United States.)
No more than 5 entries per person
Entries must be received by noon, Oct. 1, 2013, emailed to Sherrie.Matthews@utsa.edu. Type "IEW PHOTO CONTEST" in the subject line.
Submissions must include photo title, your biographical information, a 100-word essay in the body of the email and your photo as a .jpg or .tiff attachment. Essays from winning entries will be included in the printed program for the Gallery 23 exhibit.
There are more detailed technical specifications for entries this year because the show is in Gallery 23, which has limited space. Images must be printable in a large format, must be printable as an 11-by-14-inch image (2,100 by 1,650 pixels) and must be 10 to 12 megabytes in size.
>> Read contest details and see images from previous contests at the UTSA International Photo Competition website.