UTSA students can apply now for Ronald E. McNair Scholars program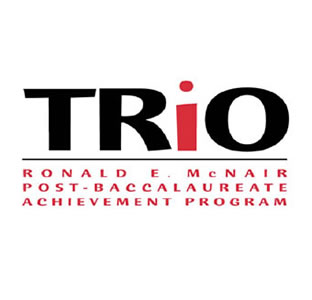 Share this Story
(Oct. 22, 2012) -- The UTSA Ronald E. McNair Post Baccalaureate Scholars program is recruiting students for the Ph.D. preparation program. Sophomores, juniors and seniors interested in pursuing a Ph.D. with at least a 2.8 GPA and one year remaining at UTSA are welcome to apply.
Students can pick up an application at the McNair Office in Plaza Norte Building Room 2.202 on the Main Campus or request an application by emailing McNair@utsa.edu.
The program, administered by the UTSA Office of P-20 Initiatives' TRIO office, targets students from underrepresented parts of society and helps prepare them for doctoral studies through research and other academic opportunities.
> Learn more at the McNair Scholars website.