UTSA named one of America's most Military Friendly Schools 2014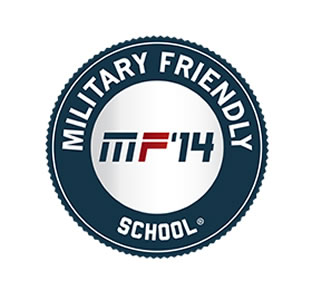 Share this Story
(Sept. 10, 2013) -- For the fourth consecutive year, The University of Texas at San Antonio was named one of the most military friendly schools in the United States by G.I. Jobs magazine. The 2014 Military Friendly Schools list honors the top 15 percent of colleges, universities and trade schools doing the most to embrace America's military service members and student veterans.
The 1,739 colleges, universities and trade schools on the 2014 list prioritize the recruitment of students with military experience. These schools are recognized for offering scholarships, discounts, veterans clubs, full-time staff, military credit and other services dedicated to their military veterans populations.
UTSA student veterans have numerous resources available at UTSA, such as counseling services, tutoring, life-skills assistance, first-class ROTC programs, a career center that actively assists student veterans, federal job fairs, student veterans networking opportunities (VETNET), veteran/military recognition events, financial assistance, and a large population of faculty and staff who readily identify themselves as veterans or supporters willing to assist student veterans. The UTSA Veteran Services Advisory Committee, comprised of veterans from across the university, oversees service enrichment for student veterans.
"UTSA takes its role as a military friendly school very seriously," said Lisa Firmin, associate provost for faculty and student diversity and recruitment and a retired colonel in the U.S. Air Force. "The university values the experiences that each veteran brings to its classrooms. They truly enrich UTSA's overall diversity and bring a unique and important perspective."
"We are dedicated to leading the way in providing a quality educational environment for our student veterans and active military," Firmin added. "Through our many services and active advocacy organizations, we hope to continue to have a welcoming and supportive environment for all our students be they active-duty, veterans or their dependents so they can be successful in higher education."
The 2014 Military Friendly Schools list was compiled through extensive research that included a data-driven survey of more than 12,000 Veterans Administration-approved schools nationwide. G.I. Jobs developed the list's methodology; criteria and scoring for the list were established with the assistance of an academic advisory board consisting of educators from schools across the country.
In the effort to help student veterans find the right school for them, G.I. Jobs incorporated a survey of student veterans. This feedback provides prospective military students with insight into the student veteran experience at a particular institution, based on peer reviews from current students. View student veteran survey feedback at the Military Friendly Schools website.
"Being recognized for the fourth consecutive year by G.I. Jobs magazine as a military friendly school confirms what we already know," said Firmin. "UTSA is a great choice for our military. Whether they're active duty, veterans or military family members, we are dedicated to welcoming and supporting them."
>> For the complete list of military-friendly schools, visit the G.I. Jobs website.