Gallery Nord photography exhibit features work of UTSA administrators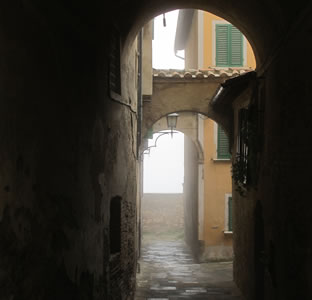 Share this Story
(Sept. 10, 2013) -- Gallery Nord will present a photography exhibit through Sept. 30 featuring the work of three UTSA administrators: Ricardo Romo, president; Julius Gribou, executive vice provost; and C. Mauli Agrawal, interim vice president for research. The exhibit is part of Fotoseptiembre, an annual festival of photographic art around the world.
>> Free and open to the public, an espresso reception will be 6-8 p.m., Wednesday, Sept. 11 at Gallery Nord, 2009 N.W. Military Highway, San Antonio, Texas, 78213. The speaker at the reception will be John Phillip Santos, UTSA Honors College distinguished lecturer and noted filmmaker, producer, journalist and author.
According to Arturo Infante Almeida, curator of the exhibit and of the UTSA Art Collection, "Culture awash in color, custom and tradition, gracefully silent vistas made timeless by light and shadow, transient moments under eternal skies -- all are testament to the enduring power of the photographic image as a wordless chronicle of the beauty, time and space."
Gallery Nord features contemporary art from local, national and international artists. Gallery hours are noon-5 p.m., Wednesday through Saturday. For more information, call 210-348-0088 or email info@gallerynord.com.