UTSA Athletics seeks performers to become mascot Rowdy and Mic Person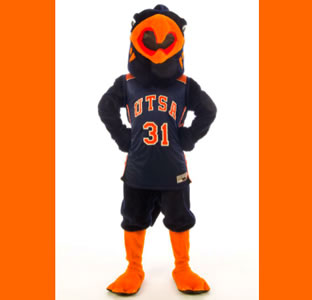 Share this Story
(Sept. 20, 2013) -- The UTSA Athletics Department is looking for a few good performers to become Rowdy and the Mic Person, who leads the student cheering section at UTSA football games.
>> For more information or to apply, email jason.gregory@utsa.edu with "Rowdy" or "Mic Person" in the subject line and list your name, year in school, cell phone number and any prior experience.
Prior experience can include public speaking, acting, dancing or other type of performing. Both positions are open to male and female performers.