UTSA BestFest and Rowdy Rampage are Friday, Oct. 25 on Main Campus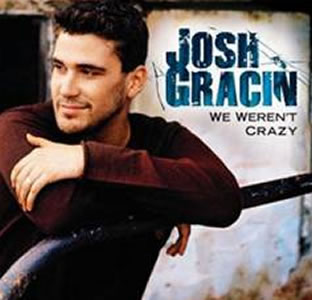 Share this Story
(Oct. 24, 2013) -- The UTSA Campus Activities Board brings a new twist this year to the 35-year-old tradition, BestFest. The event has moved to a later time and a different location -- 3:30 to 9:30 p.m., Friday, Oct. 25 at Convocation Center parking lot BK1 on the Main Campus. BestFest is part of UTSA Homecoming Week, Oct. 20-26.
>> This year, country music recording artist and "American Idol" Josh Gracin will perform at the annual celebration that is a fundraiser for UTSA student organizations. Guests can buy food from organization booths to support their projects and activities.
BestFest will be in conjunction with the Rowdy Rampage Fireworks Spectacular and Golf Cart Parade, which begins at 7 p.m. on the Convocation Center lawns. As one of the only schools in the United States to hold a golf cart parade, UTSA has hosted the parade of decorated golf carts since 1993 during Homecoming Week. This is the ninth year of the Rowdy Rampage Fireworks Spectacular.
This event combines a spirit rally, concert and Homecoming Golf Cart Parade all in one. While times are approximate depending on the weather and sunset, there will be a concert at 7 p.m., parade at 7:30 p.m. and spirit rally at 8:45 p.m. Live music will follow onstage after the fireworks.
BestFest began in 1978 as "a special salute to five of the state's outstanding festivals" including New Braunfels' Wurstfest, Corpus Christi's Buccaneer Days, San Antonio's Fiesta, the Texas State Fair in Dallas, and George Washington's Birthday Celebration in Laredo. It was presented by the student organization Variety 79.
In 1979, the event was said to be "a salute to five of the city's outstanding festivals: Fiesta Navidena, King William Fair, La Feria del Rio, the San Antonio Stock Show and Rodeo, and the Texas Folklife Festival."
In the late 1970s, BestFest included performances by the UTSA Brass Ensemble and UTSA Jazz Ensemble. The modern BestFest incorporates a Halloween theme with costume and booth-decorating contests.
------------------------------
>> October 20-26 is UTSA Homecoming Week. Learn about the week's activities at the UTSA Homecoming website.
>> For all you want to know about UTSA football, visit the UTSA Game Day website.